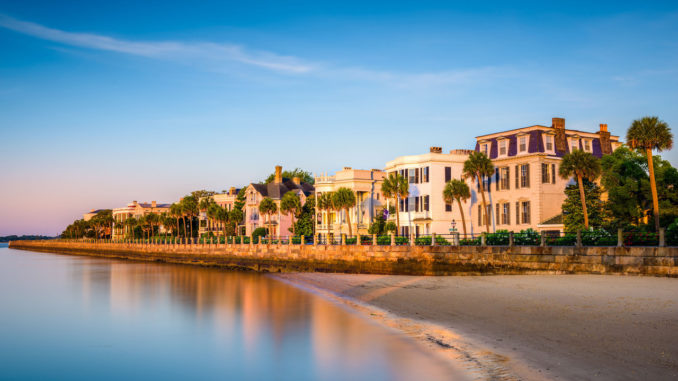 British Airways (BA/BAW) has announced its latest transatlantic destination for Summer 2019 as Charleston, South Caroilna.
The airline with fly from London Heathrow (LHR/EGLL) to Charleston twice-weekly from April 4, 2019 using a Boeing 787 Dreamliner.
Voted the best small city in the US for 8 years running, Charleston was previously only accessible via Atlanta, Georgia.
Sean Doyle, British Airways' Director of Network and Alliances, said: "You can't help but get sucked in to the old-world charm of Charleston; its cobblestone streets, colourful houses and historical buildings make it a unique city. Recently we launched flights to Nashville and New Orleans and earlier this year announced a new route to Pittsburgh. Travelling to the states is as popular as ever, so we're really pleased to be adding this charming city to our extensive global network and giving customers even more choice of holiday destinations."
British Airways passengers will be able to dance their way across the atlantic, complete with jazz hands, from £600 return on a Thursday and Sunday from April 2019.
| | | | |
| --- | --- | --- | --- |
| Sector | Day of the week | Departure time | Arrival time |
| LHR to CHS | Thursday and Sunday | 17.20 | 21.20 |
| CHS to LHR | Thursday and Sunday | 22.50 | 11.50 + 1 |