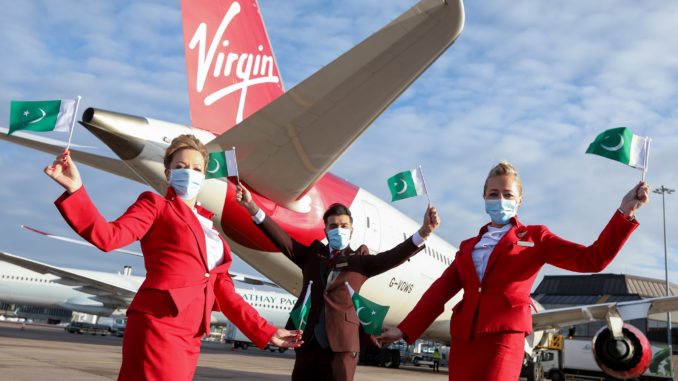 The new Virgin Atlantic (VS/VIR) route from Manchester Airport (MAN/EGCC) to Islamabad, Pakistan has got underway today with the first departure earlier today.
Islamabad is the capital of Pakistan and is a popular destination for the Pakistani diaspora living in the North of England as well for tourists to the region.
The route is being operated by a three-class Boeing 787 Dreamliner Upper Class, Premium and Virgin Atlantics new Economy cabin offering Light, Classic and Delight levels of service.
Juha Jarvinen, Chief Commercial Officer at Virgin Atlantic, commented: "We have missed flying customers from Manchester, our home in the North, so I'm pleased we can continue to mark our return with the launch of our new service to Pakistan. This is our first route launch since the Covid-19 pandemic, and it is an extremely important one for us as we look to reunite families and loved ones.
"Despite the challenges brought by Covid-19, our commitment to Manchester has never wavered. It's an exciting time as demand gradually returns and we build up flying from the region. Our desire to delight and connect customers flying from the North West continues and we are looking forward to welcoming them back and flying them safely to their favourite destinations. We'd like to thank the British High Commission for their support during our set up phase and also the Pakistani authorities for granting us the approvals to operate this route. We're delighted that the authorities recognise the importance of this service, enabling vital connectivity between these two great cities."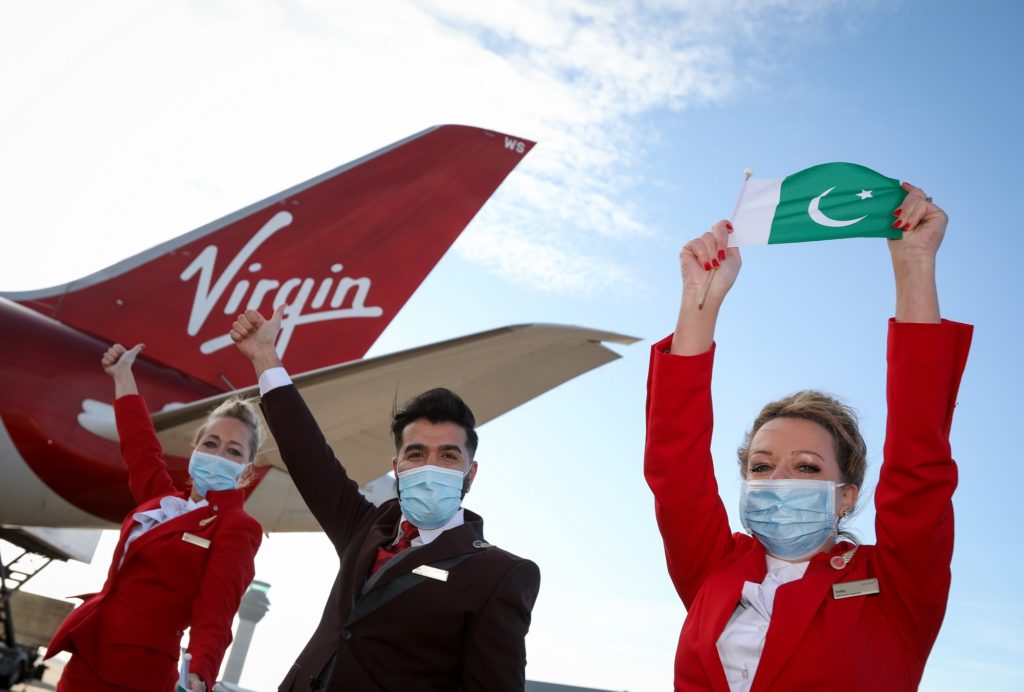 Virgin Atlantic also sees the route as a profitable cargo offering and a large portion of the 787's belly is given over to air freight on the route in both directions. The UK is Pakistan's largest export market in Europe.
Karen Smart, Managing Director of Manchester Airport, said: "We are pleased to support Virgin Atlantic in launching its first route to Asia from Manchester, and its first service to Islamabad from any UK airport.
"The route will open up a wide range of benefits for the North, strengthening trade ties with Pakistan as well as helping to connect the more than 435,000* people of Pakistani heritage in the region with friends and relatives.
"We continue to work closely with Virgin Atlantic and all of our partner airlines to ensure that the passenger experience is the best that it can be during these challenging times and that the appropriate measures are in place to keep passengers and staff safe."
Virgin Atlantic is also starting flights to Islamabad and Lahore from London Heathrow (LHR/EGLL) which begin on Saturday, 12th December and Sunday 13th December respectively.