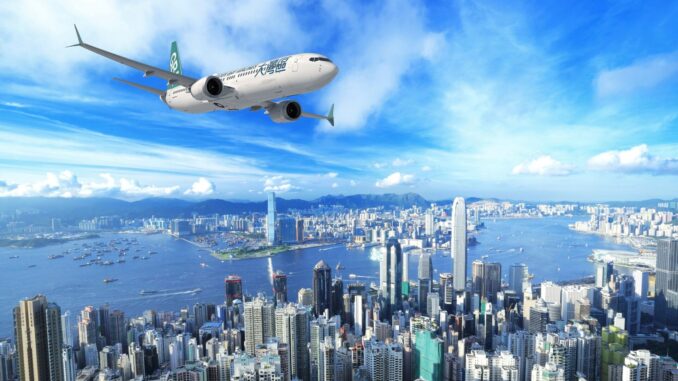 Two airlines have given Boeing an early boost this month with orders for Boeing 737 single-aisle airliner family aircraft.
Hong-kong based Greater Bay airlines was the first with a firm order for 17 Boeing 737 Max 9 aircraft to operate its short to medium-haul network with an enhanced capacity and range that the 737 Max delivers.
The deal also includes a commitment for five wide-body Boeing 787 Dreamliners as Greater Bay looks to add long-haul flights in the future.
"The 737-9 will allow GBA to open up new routes from Hong Kong with unmatched economics," said Wong Cho Bau, chairman of GBA. "The new order will bring fantastic growth possibilities to GBA and enable us to strive for excellence in an innovative way for our valued customers."
Greater Bay already operates a fleet of three 737-800 jets on flights to four destinations, including Bangkok, Taipei, Tokyo and Seoul.
"GBA's commitment for 737-9s is a major endorsement of our 737 MAX family and its ability to serve new markets," said Stan Deal, president and CEO of Boeing Commercial Airplanes. "The 737-9 will provide GBA with unmatched efficiency and reliability and lower operating costs, while continuing to provide a premium on-board experience for its passengers."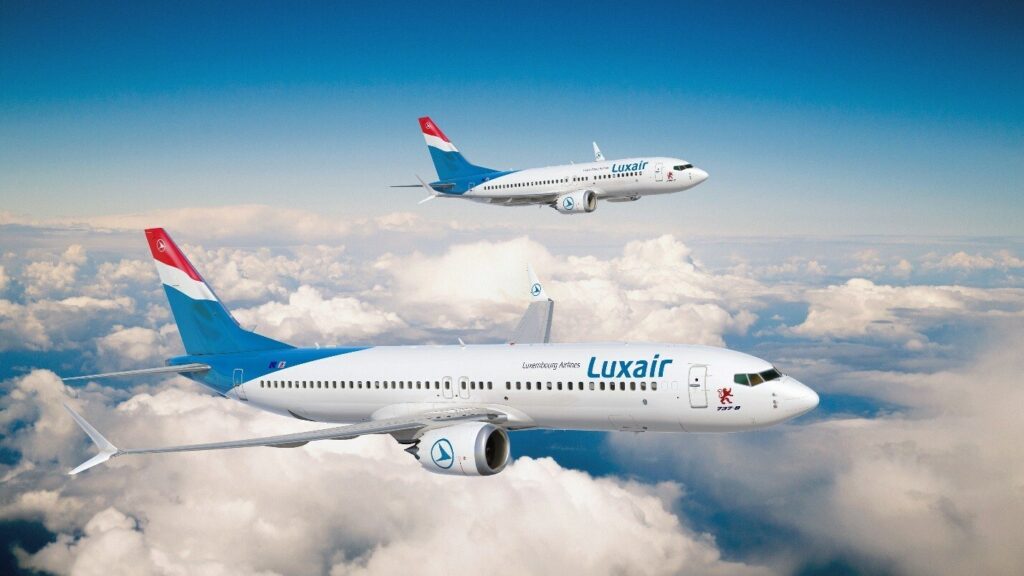 Luxembourg-based Luxair is also looking to expand its fleet with Boeing 737 single-aisle airliners as it seeks to lease two Boeing 737 Max 8 and purchase two Boeing 737 Max 8 airliners.
The two leased aircraft will arrive with the fleet in time for this summer's operations and will offer the enhanced capacity to more destinations across the carriers network.
"Today is a good day for Luxair, our staff and our esteemed clients. Luxair took a large step into the direction of securing its role as the quality airline of Luxembourg and the Greater Region," said Gilles Feith, Luxair CEO. "I want to thank our Board of Directors for this act of trust, our staff members who helped us in the last years, all our valued customers and Cargolux. Today marks just the beginning of the journey of securing the long-term future of Luxair. Much more is yet to come."
"With the selection of the 737-8, Luxair is building a more sustainable operation, significantly lowering CO2 emissions while offering the latest aeroplane technology to its passengers," said Ricardo Cavero, vice president, Europe & Israel Sales and Marketing, Boeing Commercial Airplanes. "Reducing noise from takeoffs and landings is a key aspect of environmental performance, especially for communities near airports. The 737-8 is a quieter aeroplane that helps create a 50% smaller noise footprint than the aeroplanes it replaces."