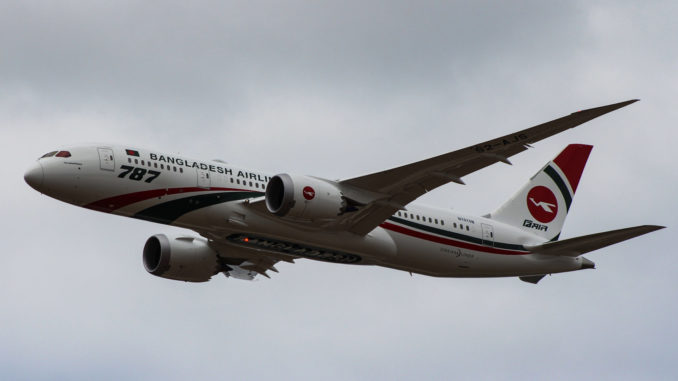 Biman Bangladesh Airlines (BG/BBC) is aiming to restore its 2nd weekly flight from Dhaka to London Heathrow via Sylhet.
The airline is currently only operating one weekly flight after capacity was cut during the recent pandemic.
This means that from 25th October the flight will now operate on Wednesdays and Sundays using a Boeing 787 Dreamliner.
There is no change to the Manchester service which is still not operating until 31st March 2021.