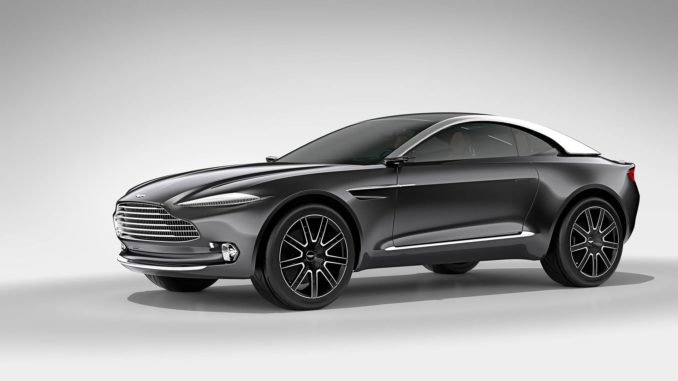 Aston Martin has decided to opt for the St Athan Super Hangar as the location of its new factory creating up to 750 jobs in South Wales.
The Welsh Government has been working hard to bring the iconic British car maker to Wales and the announcement that the DBX will be built in St Athan is a major boost to the region beating off 20 other locations around the UK.
The Red Dragon Super Hangar was originally built for the Ministry of Defence (MOD) as a repair and paint facility at a cost of £113 million but has laid dormant since it was built.
The electric Aston Martin DBX Concept was unveiled at the Geneva Motor Show and according to Aston Martin it "is a challenge to the existing status quo in the high luxury GT segment. It envisages a world, perhaps a world not too far away, when luxury GT travel is not only stylish and luxurious but also more practical, more family friendly and more environmentally responsible"
Dr. Andrew Palmer, CEO of Aston Martin said:
"During our 103-year history, Aston Martin has become famous for making beautiful hand-crafted cars in England. Through a detailed evaluation of over 20 potential global locations for this new manufacturing facility, we were consistently impressed with the focus on quality, cost and speed from the Welsh Government team. As a great British company, we look forward to St Athan joining Gaydon as our second centre of hand-crafted manufacturing excellence."
St Athan has become a focal part of the Aviation Enterprise Zone in South Wales with many companies such as Bruce Dickinsons Cardiff Aviation and eCube offering aircraft maintenance and end of life services at the site. The MOD stopped using St Athan for military use in 2012.
Minister for Economy Edwina Hart called it a "significant moment in the history of the automotive sector in Wales" with Welsh Secretary Stephen Crabb calling it an "Enormous Boost" for the South Wales economy.
The Welsh Government has been working for 2 years to bring Aston Martin to the St Athan site.