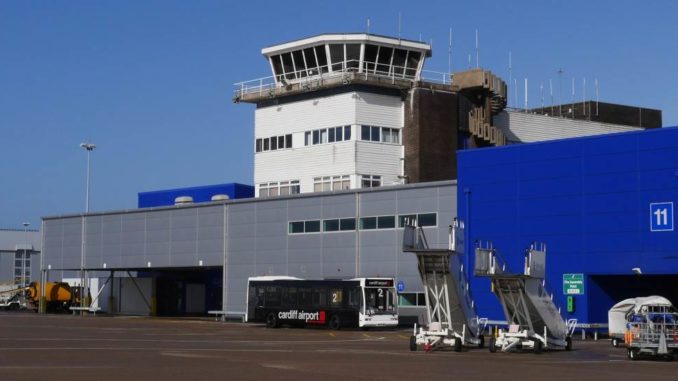 One of the most hotly debated topics concerning Wales and in particular, Cardiff Airport is the devolution of Air Passenger Duty (APD), the unfair tax levied by the UK Government on passengers flying from the UK.
The Silk Commission report on devolved powers to Wales recommended that Air Passenger Duty be devolved and the current UK government is bound by election promise to review it.
Air Passenger Duty currently stands at £26 (£13 lower rate for cheapest class) for trips under 2000 miles and £142 (£73 lower rate for cheapest class) for long haul flights.
A devolved power over APD would allow the Welsh Government to lower that rate offering Wales as an attractive point of entry and exit from the UK in particular to long haul passengers and long haul operators providing a massive boost to the Welsh Economy.
The thought of Cardiff Airport being a more affordable destination for UK visitors has caused Bristol Airport to instigate Project Fear (or "A Fair Flight for the South West" as they call it) which will show the people of the South West that their region will become a desolate wasteland and they will all be speaking Welsh if APD is devolved.
Robert Sinclair, Bristol Airport Chief Executive has long been arguing that a devolved APD is wrong for UK PLC, although as we pointed out he actually meant South West England PLC, however, it is clear that an increase in long haul passengers to Cardiff Airport would actually benefit UK PLC, as well as Mr Sinclair's South West Region through offering an alternative to London as a point of entry. With the M4 Road and Rail links, this can only benefit tourism and trade in both Wales and the South West.
Another point Mr Sinclair raises is that devolved APD would be detrimental to Bristol Airports attempts to encourage the return of long haul flights to Bristol Airport. Again, there is a problem. Bristol Airport only ever really had 1 long haul flight to New York. The reason it doesn't have any more is due to the restrictive nature of its non extendable runway meaning the largest aircraft that can safely be operated is a Boeing 767 (with restrictions), an aircraft being phased out by most airlines. Bristol's idea of long haul flight is now flying via Iceland.
Cardiff Airport on the other hand has the runway and capacity to operate aircraft up to Boeing 747 or Boeing 777  size meaning it can offer a true long haul service. What Mr Sinclair has to accept is that Bristol Airport is a short-haul airport. This however is good for the region, it means Cardiff Airport and Bristol Airport can complement each other offering yet another benefit to UK PLC.
Local MP Liam Fox said "The South West is set to lose out massively if this tax on flying is devolved to Wales. The toxic combination of less consumer choice, job losses and reduced economic activity is simply not acceptable and I am today calling on the Government to halt this measure." Now, bear in mind, this is the same Liam Fox who resigned as defence secretary as he "allowed personal and professional responsibilities to be 'blurred'".
Canadian Money or British Money?
But when we're really coming down to whats best for UK PLC, let's have a look at ownership. Bristol Airport is owned by Ontario Teachers Pension Plan. A Canadian fund making money for Canadians. Cardiff Airport is owned by the Welsh Government, Making money for the benefit of Wales and Britain as a whole. It has been proven that the Welsh Economy and the South West Economy support each other let's do a pop quiz, What is best for the UK, A: money for Canada or B: money for the Welsh Economy? (Clue: Its option B Bob!).
Bristol Airport claims that up 1500 jobs will be lost in the south-west region if APD is devolved. Whislt this may not be untrue, the same number, if not more will be gained in Wales. Many people in Bristol already work in Cardiff and vice versa so not only do we have a shared catchment area for passengers, we also have a shared labour base.
Cardiff Airport CEO Debra Barber recently made clear that APD was actually hindering Cardiff Airport whe she said "Our priority is always to provide our customers and passengers with the best possible experience, a great choice of affordable routes from their local airport, and of course, to provide significant economic benefit to Wales.
We believe that neighbouring airports should work together and complement one another, growing and strengthening side by side for the greater good of a thriving aviation industry across the UK.
The population of the South West of England is well served by Newquay, Exeter, Southampton and Bristol airports. The people of Wales deserve a national Airport that attracts inbound tourism, serves the capital city and offers a great choice of routes at value for money prices. It should be convenient, without the need to travel significant distances.
APD is a punitive tax that only serves to hinder Cardiff Airport's ability to continue on this journey of growth and we agree, therefore, that it should be scrapped at the earliest opportunity"
But it really comes down to this, Wales is a country in its own right with its own government, language, values and economy. Setting how much someone is charged to fly to Wales is our right. If we want to lower it, it is our right to do so, if we want to scrap it, it is also our right to do so. Recent polls show that over 80% of welsh people are in favour of APD being devolved to Wales so it is time for the UK Government to step up and deliver on their promises.
Air Passenger Duty has already been devolved to Northern Ireland and Scotland so it would be nothing short of unfair for Wales not to recieve the same rights.
What can you do to support Air Passenger Duty Devolution?
Contact your local MP and your local AM to show your support for the devolution of Air Passenger Duty to Wales. Join the campaign at www.apd4wales.uk