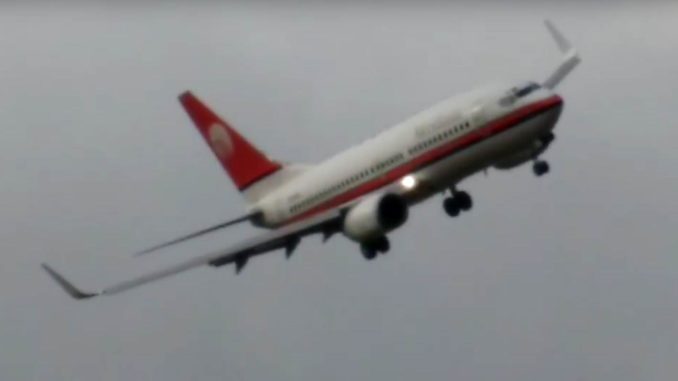 An amazing approach into St Athan by a Meridiana Boeing 737-700 was caught on video today.
Before making the approach the pilots of Meridiana flight 7031 had been holding above Cardiff for an extended period due to low cloud and mist. They were eventually cleared for an ILS approach onto Runway 12 at Cardiff Airport and, provided they achieved visual contant with St Athan they could break off the approach for a visual landing at St Athan on Runway 07.
Just before 500ft the pilots stated they had visual contact and subsequently broke off the approach and flew a stunning visual approach into St Athan including a very late turn to line up the aircraft.
Aircraft: Meridiana Flight 7031 – Boeing 737-700 EI-IGU