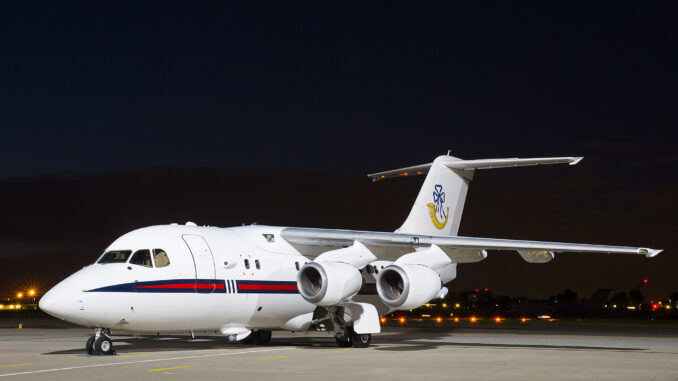 Two Royal Air Force (RAF) BAe 146 Mk2 transport aircraft are set to be preserved at aircraft museums in the UK following the type's retirement at the end of March 2022.
The BAe 146 Mk2 is operated by 32 (The Royal) Squadron at RAF Northolt and have been used to transport military personnel, government ministers and of course, the Royal Family.
The British Airliner Collection at Duxford will get one of the aircraft while the South Wales Aviation Museum at St Athan will get the other.
Commanding Officer No 2 Group, Air Vice-Marshal Suraya Marshall said: "The BAe146 aircraft have served the UK proudly over many decades, including during numerous operations including Iraq and Afghanistan. After four decades of service, the aircraft have now reached the end of their service lives and I am delighted that the 146s are going to good homes and joining the collections of two fantastic aviation museums."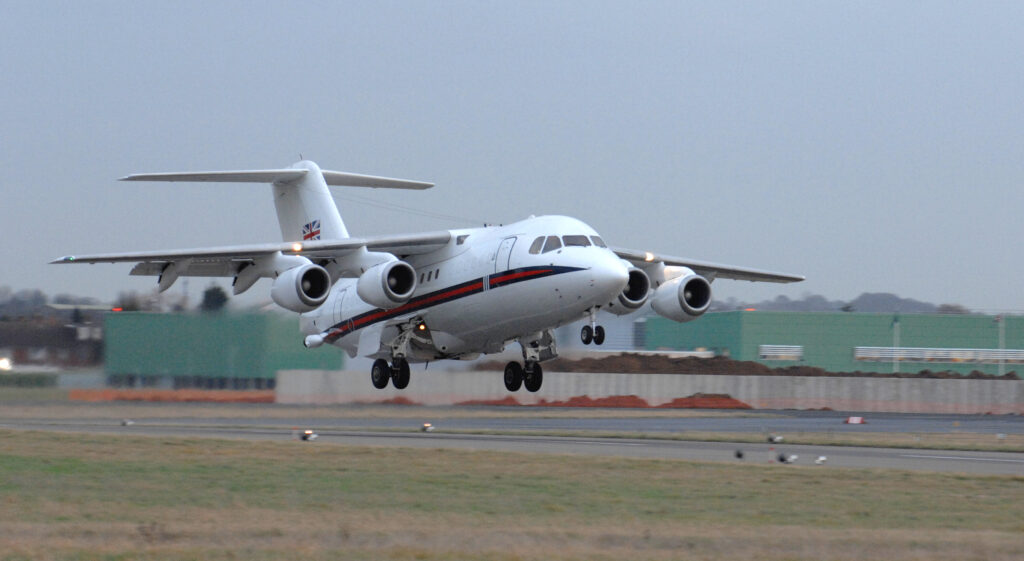 The RAF currently has four BAe 146 in service and the two destined for museums are the VIP configured CC.Mk2 models. The fate of the two QC.Mk 3 models, which feature a retro-fitted freight door, are being bought by a civilian operator. The disposal is being managed by Defence Equipment and Support (DE&S).
Richard Murray, Director Air Support for DE&S, commented: "DE&S has proudly supported the BAe146s over the years and, through our Defence Equipment Sales Authority, we have assured the heritage of these highly regarded aircraft."
All the RAF's BAe146 aircraft feature an extensive defensive suite to ensure the safe transportation of high-level VIPs.
The RAF has yet to confirm what aircraft will replace the type although the UK Government is using an Air Tanker A330 for VIP transport of high-level ministers.