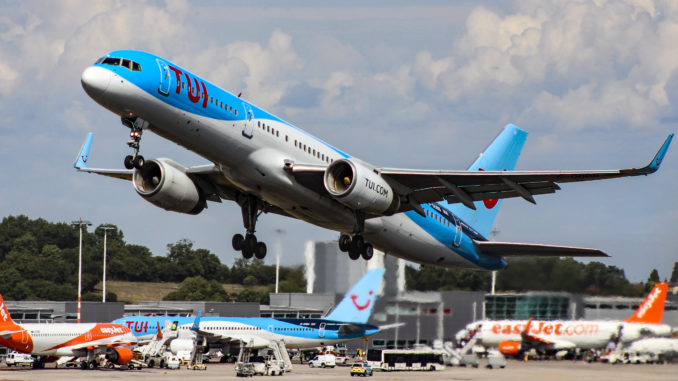 Campaigners opposed to expansion at Bristol Airport (BRS/EGGD) have lost their appeal at the High Court effectively giving the final green light to the airport.
A protest group made up of paid campaign groups such as Extinction Rebellion operating under the banner of Bristol Airport Action Network had appealed the decision claiming it would be disastrous for the local area.
The high court however did not accept their arguments and whilst admitting that the climate could be worsened, it didn't constitute a reason to not allow the expansion and the benefits to the local economy far outweigh that.
This now paves the way for Bristol Airport to move forward with its planned changes to the infrastructure at the airport to allow it to expand to 12 million passengers per year from the current 10 million.
Upset by the decision, local psychotherapist and BAAN spokesperson, Tarisha Finnegan-Clarke said: "The planning system is not responding to the climate emergency that we are facing. It is clearly outdated, outmoded and not fit for purpose and this now looks like it is by design."
Bristol Airport welcomed the decision saying: "Bristol Airport welcomes the High Court Judge's decision to dismiss the claim and uphold the planning permission to increase Bristol Airport's capacity from 10 million to 12 million passengers per annum.
"The decision is excellent news for our region's economy, allowing us to create up to 5,000 new jobs, deliver more international destinations for the south-west and south Wales, and invest hundreds of millions of pounds improving the customer experience. We will do this while working towards our ambitious target of net zero carbon operations by 2030 and we look forward to working with stakeholders and the community to deliver our vision to be everyone's favourite airport."