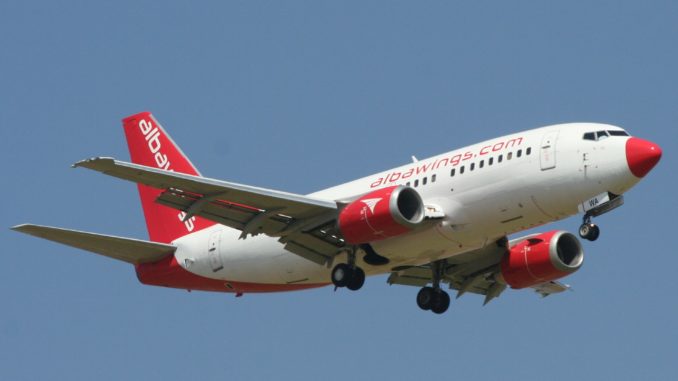 Albania airline Albawings (2B/AWT) is planning a service from Tirana to London Stansted (STN/EGSS) from spring 2018.
Setup in 2015, Albawings operates a fleet of 2 Boeing 737 aircraft (1x -500 & 1x -400) from its home base at Tirana International Airport (TIA/LATI).
The service to London Stansted will be the airlines first scheduled service to the UK and will operate 3 times-per-week. Flights begin on the 25th March 2018
Tirana is the capital of Albania is known for its colourful Ottoman, Fascist and Soviet-era architecture. The cities soviet-esque concrete housing blocks are now painted in pastel colours turning a monochrome cityscape into one bursting with colour.
The city is also close to Mount Dajti National Park which is popular with Tirana's residents for countryside walks and recreation.
Flight Details
2B911 Tirana 1655 to Stansted 1855 Mon/Wed/Fri
2B912 Stansted 1940 to Tirana 2340 Mon/Wed/Fri