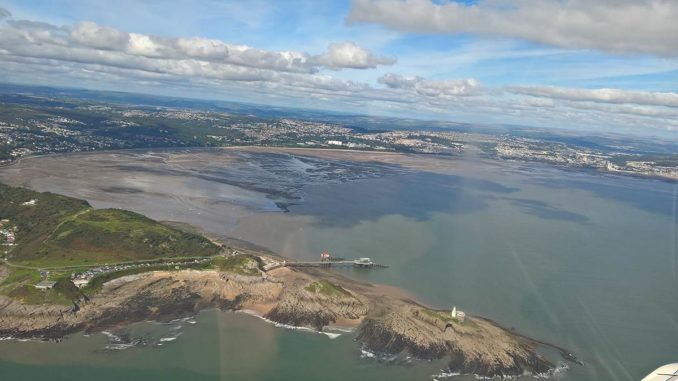 When thinking about flying in Wales it is all to easy to think of jumping on an airliner from Cardiff Airport for a week on the beach on the Costa Del Sol but is that really all that's available?
With a healthy, and growing General Aviation (GA) in Wales the answer is definitely no!
General Aviation is the term for non-commercial flying. That can be ultralight aircraft from grass strips, jumping in your single engined aircraft for a commute or building hours towards a future in commercial aviation. It's a broad scope with an even broader scope of people involved in it.
Away from Cardiff Airport Wales has an abundance of airfields dotted around the country and each of them not only play their part in making General Aviation available to all but also provide an economic boost to Wales, it is an industry not just a hobby.
General Aviation provides revenue not only for the airfields, flying clubs and flying schools but also for the maintenance companies such as Horizon Maintenance and the local tourism industry with many of Wales' airfields in tourism hotspots.
Wales is a very popular place to fly for many reasons. Possibly the biggest draw is the fact that the majority of Wales sits in unrestricted airways, perhaps the 2nd is that you can go from flying along the coast, such as the scenic Gower peninsula to crossing mountains in the Brecon Beacons in less than 30 minutes.
One of the biggest barriers to General Aviation is cost but there are ways to bring this down. When training for example, booking lessons in bulk usually results in a discount or you can spread the cost over a long period of time if you are not in a rush to get qualified.
If you just want to experience flying in a light aircraft then perhaps one of the many "experience flights" available is more your cup of tea, or of course, a sight-seeing flight around the beautiful Welsh scenery.
If you are already qualified then you can look to bring down the cost by flight sharing or co-ownership, it's quite common for an aircraft to be owned by a group of pilots who share the costs of running the aircraft.
Airfields often also arrange fly-in events which bring pilots from across the UK, and even continental Europe to Wales to enjoy all that we have to offer. Many staying a night or two adding a further boost to the Welsh economy.
With over 14000 licensed pilots in the UK* General Aviation is very much healthy and growing so why not give it a try to see whether its something you enjoy, you don't know until you try right?
If you are looking for an airfield in Wales or a Flying Club/School then check out our Aviation Directory.
Aviation Wales editor Nick Harding flying with pilot Andrew Daniel in a Rutan Long-EZ from MOD St Athan
*Figures from UK Civil Aviation Authority PPL(A) 2015