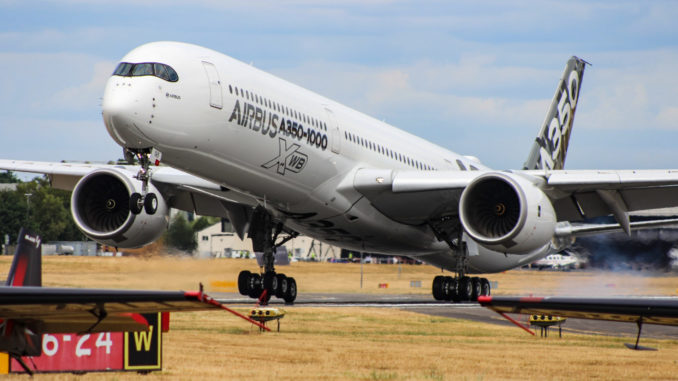 European airframer Airbus SE is cutting production of its long-range widebody airliner, the Airbus A350, from 6 to 5 per month as undelivered aircraft being to pile up.
In its half-year reports Airbus disclosed that 145 airliners went undelivered in the first half of 2020, a direct result of the Coronavirus pandemic and its affect on air travel.
As a result of the postponed deliveries Airbus' commercial aircraft division returned a loss of €1.8bn for the period.
Other aircraft families that are seeing cuts in production include the best-selling Airbus A320neo family which is being cut to 40 per month and the A330neo which is being reduced to just 2 per month.
Airbus made clear that although the pandemic began in the first quarter of 2020 its effects became highly visible in the second quarter as air travel was almost globally grounded.
That meant a drop in 65% on commercial aircraft revenue.
Chief executive Guillaume Faury said: "We face a difficult situation with uncertainty ahead, but with the decisions we have taken, we believe we are adequately positioned to navigate these challenging times in our industry."
As a result of the downturn, Airbus has said it needs to cut 15,000 jobs globally with around 1,700 of those from the UK sites such as Broughton, North Wales where the wings are made for almost all Airbus airliners.