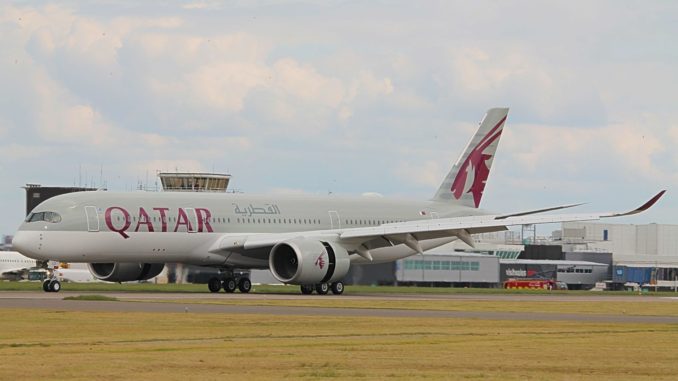 As the ongoing dispute between Airbus and Qatar Airways deepens, the Toulouse based airframer has cancelled another two aircraft that the airline had ordered.
This time the revoked order is for two A350-1000 aircraft which Airbus says Qatar Airways failed to take delivery of so the orders were cancelled as per Airbus' terms.
The cancellation comes hot on the heels of a cancelled order for 50 A321neo aircraft which Airbus also cancelled.
A spokesperson for Airbus said: "We confirm we did terminate delivery positions for 2 A350s with Qatar Airways in full compliance with our rights"
Qatar Airways is currently taking legal action against Airbus in the UK courts and is claiming $618m USD in compensation after it says it was forced to ground 21 of its A350 aircraft as a result of a paint issue that exposed some of the lighting shields around the fuselage.
Airbus maintains that the issue is not critical to safety and as such, the aircraft did not need to be grounded and said suggested that the Qatari Regulator (the only regulator to ground the type) worked in the benefit of Qatar Airways claim for compensation.
Qatar Airways has been a long-standing Airbus customer but has recently fired some warning shots by snubbing the A350F in favour of the newly announced Boeing 777X Freighter. Qatar has also recently announced an order for Boeing 737 Max aircraft.