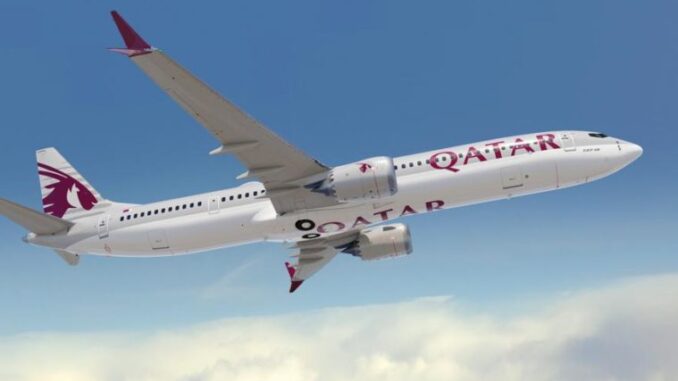 Qatar Airways (GR/QTR) has provisionally placed an order with Boeing for 50 737 Max 10 aircraft to replace the order for 50 A321neos that was cancelled by Airbus as part of the dispute between the airline and the airframer.
Akbar Al Baker, Qatar Airways CEO said: "Qatar Airways very much looks forward to adding the 737-10 to its fleet, with this new variant of the 737 being ideally suited to our short-haul network, allowing us an opportunity to further enhance our product offering for our customers, modernize our fleet and operate the most efficient aircraft in its category"
Unlike the Airbus A321, the Boeing 737 Max still has a PR mountain to climb following two fatal crashes of the type which led to a 2-year grounding.
As predicted, Qatar Airways has also shunned the A350F in favour of the Boeing 777-8 Freighter. The airline has committed to 50 of the type of which it will be the launch customer.
Speaking about the deal, Boeing Commercial Aircraft CEO Stan Deal said: "We are delighted to launch Boeing's next great cargo airplane – the 777-8 Freighter – with Qatar Airways, one of the world's largest cargo carriers and our partner since the airline began operations 25 years ago,"