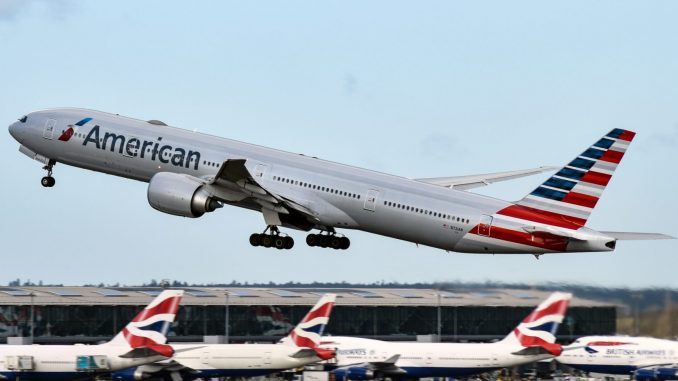 Global air traffic is expected to return to pre-pandemic levels by June of this year, around a year ahead of original predictions, according to airliner leasing specialist Avolon.
The Dublin, Ireland-based operation says the sector is set to thrive in 2023 after 2022 saw a 70% recovery of air travel in Europe and North America.
Avolon says that the reopening of Chinese travel will boost the Asian market which is one of the most lucrative, in fact, for every two airline seats available globally, one of them is in Asia.
The recovery has had an impact on airfares too. Despite airlines carrying on average 25% less than they did in 2019, revenues are only 13% behind what there were pre-pandemic.
Fleets are changing too, on average airlines have shrunk their fleets by 3% since 2019 however leasing companies such as Avolon, have grown their fleets by 17%.
The leasing market is being helped by a shortage of aircraft due to loss of production during 2020 and 2021 with an estimated under-production of around 2,400 airliners.
Speaking about the findings in Avolon's Climb to Cruise paper Andy Cronin, CEO of Avolon commented: "Aviation has demonstrated its resilience and is ready to thrive having come through a pandemic-driven two-thirds drop in traffic. Airlines, manufacturers, and lessors share an ecosystem that creates opportunities for all but requires collaboration to overcome key challenges including a higher interest rate environment, limited aircraft availability and the need to make further progress on decarbonisation goals."
"The rebound in 2022 is set to continue in 2023, with China's reopening helping to drive global traffic levels to pre-pandemic levels by June. Airlines are enjoying higher fares and load factors, and manufacturers are under pressure to ramp up production quicker. Whilst geopolitical and macroeconomic risks remain, this is a positive environment for lessors as supply constraints drive higher lease rates and increase the value of order books."
Avolon also talks about sustainable futures in the report noting that the production of Sustainable Aviation Fuel (SAF) has tripled since 2021 but it is still only 1% of the amount hoped to be produced in 2030.
Widebodies are predicted to be in demand also as demand for air travel increases as a result, leasing rates for aircraft such as the Airbus A330ceo have risen by 35%.
Overall the report shows a positive outlook for the recovery of the industry from the global COVID pandemic which will come as welcome news to airlines and stakeholders, as well as passengers looking to get away!