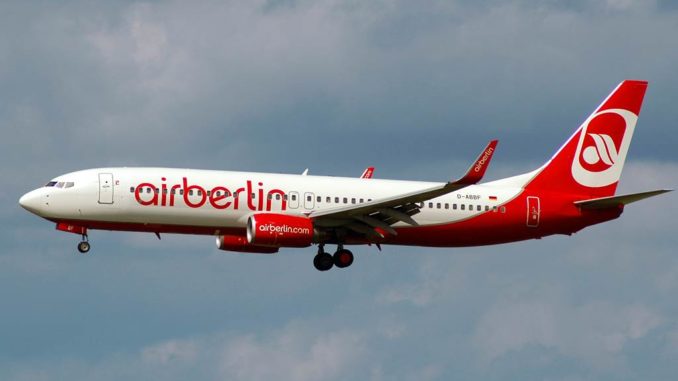 Bankrupt German carrier Air Berlin (AB/BER) has announced that is ceasing operations on the 28th October 2017.
The airline which has been in bankruptcy protection since the 15th August but despite interest from airlines such as Lufthansa and Easyjet, no buyer has yet been found.
Whilst Air Berlin operates primarily in the German market, it does have a number of codeshare operations within the UK in particular with Flybe as well as being a member of the OneWorld Alliance which includes British Airways.
A Flybe spokesperson told us: "Flybe is working closely with its codeshare partner, Air Berlin, to address in the most beneficial way possible the situation for those customers whose existing bookings have been made for travel after midnight on 28th October 2017; the details of which Flybe will action once it has received official notification of the change of status."
According to Chief Executive Officer Thomas Winkelmann this week marks a crucial phase for the future of Air Berlin's staff, planes and airport slots, as exclusive negotiations with Lufthansa and EasyJet are set to end Thursday.
Winkelmann warned Air Berlins 8,600 employees to prepare to find jobs as potential buyers would be unlikely to retain them, preferring to bring in their own staff.
If you do have tickets on Air Berlin, here is what to do:
If you bought tickets after the airline filed for insolvency on August 15, 2017, you will be either reimbursed for the purchase price or rebooked on offered an alternative flight.
If you bought your ticket before Air Berlin filed for insolvency then those tickets can't be reimbursed due to insolvency regulations, and rebookings on other airlines are not possible. You can, of course, make a claim as a creditor.
For help visit Air Berlins info page.