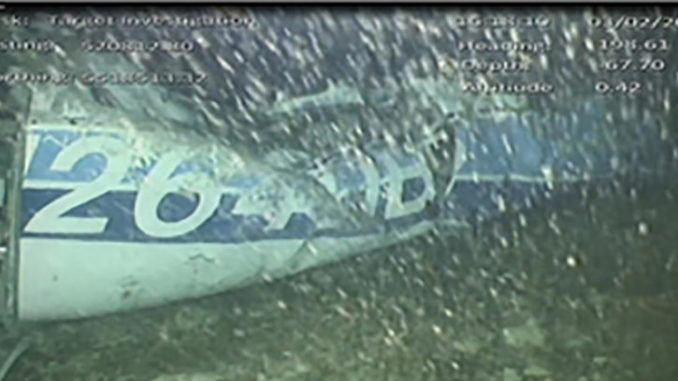 COhb levels would cause seizures, unconsciousness or a heart attack
A special bulletin by the Air Accidents Investigation Branch (AAIB) has said that the Cardiff City Footballer Emiliano Sala was exposed to potentially fatal levels of Carbon Monoxide (CO) in the final moments before his plane crashed just north of Guernsey.
The toxicology results show that Sala had a carboxyhaemoglobin (COhb) (COhb is the combination of CO and blood haemoglobin) saturation level of 58% and levels over 50% lead to Seizures, unconsciousness, and a heart attack.
| | |
| --- | --- |
| COhb Levels | Symptons |
| Under 10% | None |
| 20-30% | Drowsiness, headache, slight increase in respiratory rate, dizziness |
| 30-40% | Impaired judgement, difficulty breathing, blurring of vision, bad headache, increasing drowsiness, stomach pain |
| 40-50% | Confusion, blurred vision, shortness of breath, pounding headache, vertigo, loss of coordination, chest pain, memory loss |
| Over 50% | Seizure, unconsciousness, heart attack |
The aircraft, a Piper Malibu N264DB, was en-route from Nantes, France to Cardiff, Wales when it crashed on the 21st January 2019 and the wreckage, along with Sala's body was found on the 3rd February. The body of the pilot, David Ibbotson, has never been found.
The report goes on to say that due to the type of aircraft, the pilot would have been subject to the same levels of CO as Sala and levels of this magnitude would have severely hindered the pilot's ability to fly the aircraft.
Piston powered aircraft engine aircraft such as the Piper Malibu produce high concentrations of CO that are normally taken away from the aircraft by the exhaust but poor sealing of the cabin or exhaust leaks into the heating and ventilation system from the exhaust can CO enter the cockpit and cabin.
Most General Aviation aircraft carry some form of CO detection device but this is not mandatory for European or North American registered aircraft.
According to a leaflet produced by the US Federal Aviation Administration (FAA) pilots should take the following action if CO is detected.
Turn the cabin heat fully off.
Increase the rate of cabin fresh air ventilation to the maximum.
Open windows if the flight profile and aircraft's operating manual permit such an action.
If available (provided it does not represent a safety or fire hazard), consider using supplemental oxygen.
Land as promptly as possible.
Do not hesitate to let Air Traffic Control know of your concerns, and ask for vectors to the nearest airport.
Once on the ground, seek medical attention.
Before continuing the flight, have the aircraft inspected by a certified mechanic
A full investigation into the cause of the accident is still ongoing and a formal report will be published in due course.