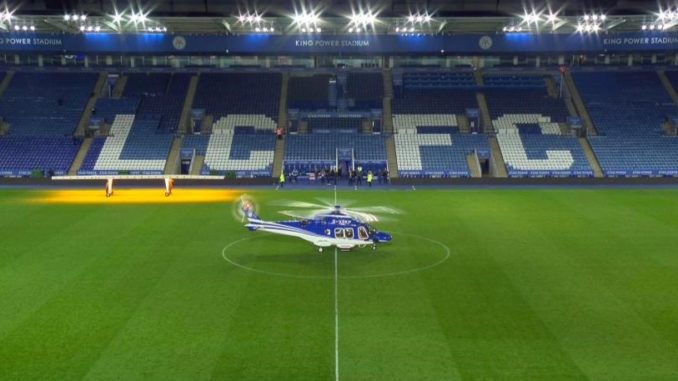 The Air Accident Investigations Branch (AAIB) has confirmed that the wreckage of the Augusta Westland AW169 (G-VSKP) that crashed in Leicester last week has arrived at their headquarters in Farnborough.
The crash killed Leicester City owner Vichai Srivaddhanaprabha and four others is being examined by the AAIB who have already downloaded data from the aircraft digital flight data recorder (DFDR).
The AAIB issued statement saying: "Following the tragic helicopter accident on Saturday 27 October, our inspectors and support staff travelled to Leicester to start an investigation.
"Our inspectors have now gathered and documented the evidence that could be collected while the helicopter was in place where it came to rest.
"Last night, our engineering support staff oversaw the careful lifting of the wreckage. The wreckage has now arrived at our specialist facility in Farnborough, where it will be laid out and more detailed examination can continue.
"The digital flight recorder is in our laboratory. Although subject to intense heat in the post-accident fire, initial work on it has allowed us to successfully download the recordings. Our inspectors are verifying the extracted information and have started the detailed analysis of its contents."
It comes as new footage, that has been widely shared online, appears to show the moment that the helicopter spins out of control after climbing out from the Stadium.
Leicester city players are expected to fly to Bangkok for Vichai Srivaddhanaprabha's funeral this afternoon following their match at Cardiff City.