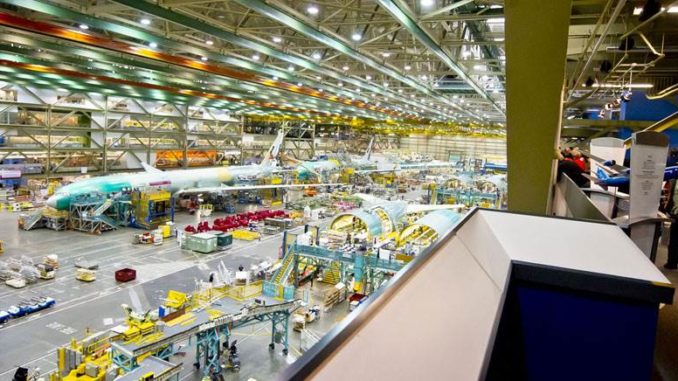 Boeing has had significant interest and positive feedback from United Airlines for their Middle of Market Aircraft (MOMA) proposal, the Boeing 797.
Chicago-based United Airlines (UA/UAL) recently took a close look at Boeing's proposal with United's Chief Financial Officer (FCO) Andrew Levy saying "What we've seen so far is very, very interesting to us".
United is already a large Boeing customer but is reaching the point where ageing 757 & 767 aircraft need to be replaced and current aircraft fall short of what carriers want.
The 797 is likely to be a narrow-body aircraft around the same size as the 757 whilst utilizing the latest technologies for fuselage, wing & engine design developed for the 787 and 737 Max series to make an efficient and economical solution to the mid-market gap.
The 767 replacement, the 787 is too big and the only real replacement for the 757 is the Airbus A321 however that only does 90-95% of what airlines want from a MOMA aircraft and most airlines think that that final 5-10% is really important.
Boeing initially touted the 737 MAX as the natural successor but airlines don't see it that way as it as has the same shortfalls as the A321.
The ideal candidate is a single aisle 225-260 seat aircraft capable of operating economically on both short to medium haul routes as well as transatlantic.
Airbus of course is not going to ignore this market either, in fact it is one of the few markets where Boeing and Airbus agree. Airbus is expected to offer an Airbus A322 aircraft which will be more than just a stretched version of the A321.
It is likely to have new wings and engine options to further increase efficiency. A new air-frame from Airbus would be good news for Wales with the Airbus Broughton site producing the wings for the Airbus airliner family.
Whilst both aircraft are currently "on-paper" only, interest from a carrier like United could see Boeing making an offering as soon as Q4 2017 which could catch Airbus off-guard slightly.
Boeing 797 or A322 could be great for Wales
A brand new single aisle airliner for the the middle of market can only be great news for Wales, whichever side of the Atlantic wins out.
On the Airbus side of the coin the wings would more than likely be built at the Broughton site whilst the current market leader in aircraft engine technology is GE with their new GenX & LEAP engines. They are likely to be the engine choice, or at least as an option with perhaps Rolls-Royce as an alternative.
Boeing has also offered GE and Rolls-Royce options on its latest range of aircraft with the GE options proving popular with airlines.
If airlines were to select the GE option then European maintenance would likely be carried out by GE Aviation Wales in Caerphilly.
With United airlines touting statements like "We certainly hope Boeing launches the airplane. We think there is a need for it." a battle of the mid-market aircraft could be imminent, and a massive economic boost to Wales just around the corner.