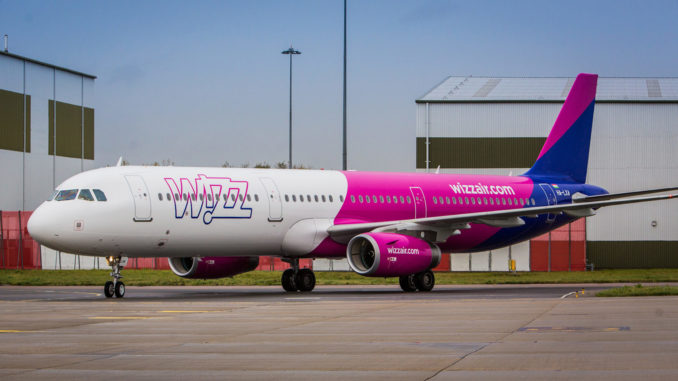 Hungarian carrier Wizz Air (W6/WZZ) has launched a Cabin Crew to Captain programme aimed to allow their cabin crew members progress through flight training and swap the cabin for the cockpit.
The programme is a first for the industry and will help cabin crew members who want to learn to fly by providing financial help, travel and accommodation support, as well offering a bespoke work and study schedule.
Wizz Air says that the training programme will consist of 22 months of ab-initio ground training followed by 18 months of flight training at Trener Flight School in Nyíregyháza Hungary.
If candidates successfully pass the Cabin Crew to Captain programme and meeting the airline's general requirements, cadets can become WIZZ pilot trainees and get enrolled in further training within the company.
The trainee pilots will then become First Officers after successfully passing the final Flight Check.
Captain Darwin Triggs, Head Of Flight Operations And Chief Pilot at Wizz Air, said: "We are excited to be launching the industry-leading Cabin Crew to Captain program dedicated to WIZZ flight attendants, whose dream it is to become pilots. It is a great opportunity for them to develop their career and grow within the company, as the airline continues expanding its fleet and route network. We believe that this program will also support gender equality in aviation and its sustainable growth."
The programme is open to Cabin Crew candidates from across the airline and with Wizz Air operating many routes to the UK, you may get served Gin and Tonic by a Wizz Air employee this year but flown out of Luton by them in a few years time!
Cabin Crew to Captain Programme