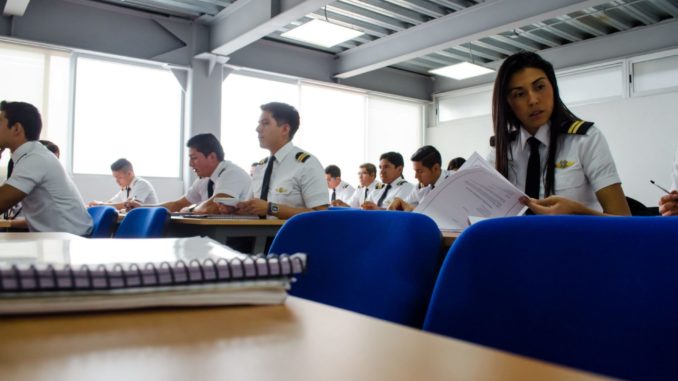 Airbus has launched a programme aimed at helping to curb the global pilot shortage by offering training courses for new pilots.
The Ab Initio scheme will train pilots from zero hours through to being A320 qualified with an ATPL (Air Transport Pilots Licence) at the Airbus Training Centre in Mexico. The programme is being launched in partnership with Escuela de Aviacion Mexico (EAM).
According to the Airbus' Global Services Forecast around 540,000 new pilots will be needed over the next two decades to meed demand for rising air travel.
Airbus says that cadets will benefit from a complete and fully integrated Airline Transport Pilot Licence (ATPL) programme built upon Airbus' high standards and worldwide experience in pilot training.
The Programme will offer airlines the opportunity to recruit an "operationally-ready pilot". Thanks to Airbus' introduction of competency-based training throughout the entire curriculum, the programme focuses on the all-important development of the key pilot competencies.
Airbus will also provides a "bridge course" from a local licence to EASA licence, allowing cadets to work across Europe.
The training scheme will be open to young people over 18 years old who have graduated from high school. Candidates will undergo screening tests online and on-site and the first batch of Airbus cadets \re expected to start training in January 2019, graduating in July 2020.
Initially based in Mexico, Airbus is planning similar partnerships across the globe potentially opening up  pilot training to candidates who are unable to fund their own training in the UK and Europe. For many, the cost of flight training can be prohibitive.