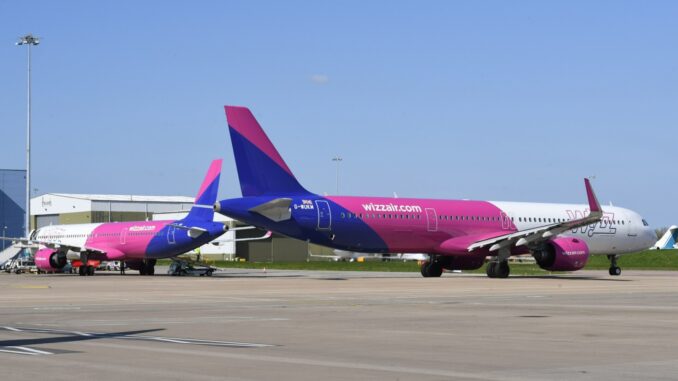 The World Travel Awards (WTA) has voted Wizz Air as Europe's leading low-cost airline in its 2023 awards.
The Hungarian based low-cost carrier, which has a UK subsiduary, won the award for its unwavering commitment to providing world-class customer service and pioneering sustainable aviation practices.
Another UK airline which received an award was Virgin Atlantic which was voted Europe's leading airline to North America and Europe's leading economy class.
Accpeting the award in Batumi, András Radó, Wizz Air's Senior Communications Manager, commented "We are incredibly honoured that the jury has chosen Wizz Air for this prestigious award. It reaffirms our faith that our commitment to high-level customer service and sustainable flying is the right path forward. This recognition serves as a testament to our hardworking team's dedication and our passengers' loyalty."
The top European airline award, went to Air France as Europe's leading airline whilst Europe's leading airport went to Zurich, Switzerland.