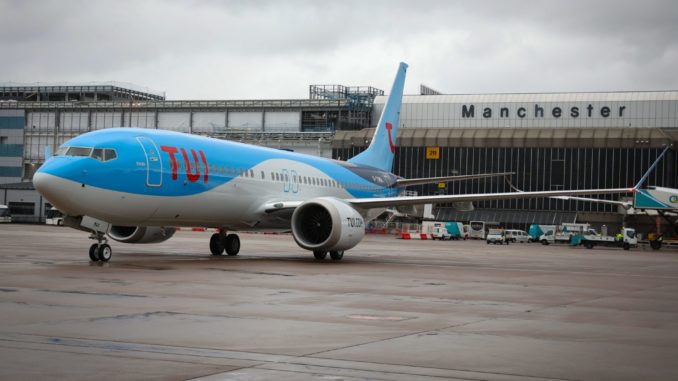 TUI Airways UK (BY/TOM) has started to roll out its latest aircraft, the Boeing 737 Max 8, across its network and there is a good chance you could see it an airport near you soon.
With 2 aircraft currently in service G-TUMA and G-TUMB, Summer 2019 will see the Max 8 spread its wings to UK airports including Doncaster, Edinburgh and Leeds Bradford.
The 737 Max 8 is part of the fourth generation of Boeing 737 and has improved engines and aerodynamics over its predecessors including a hybrid blended scimitar winglet. It also has a refined cabin.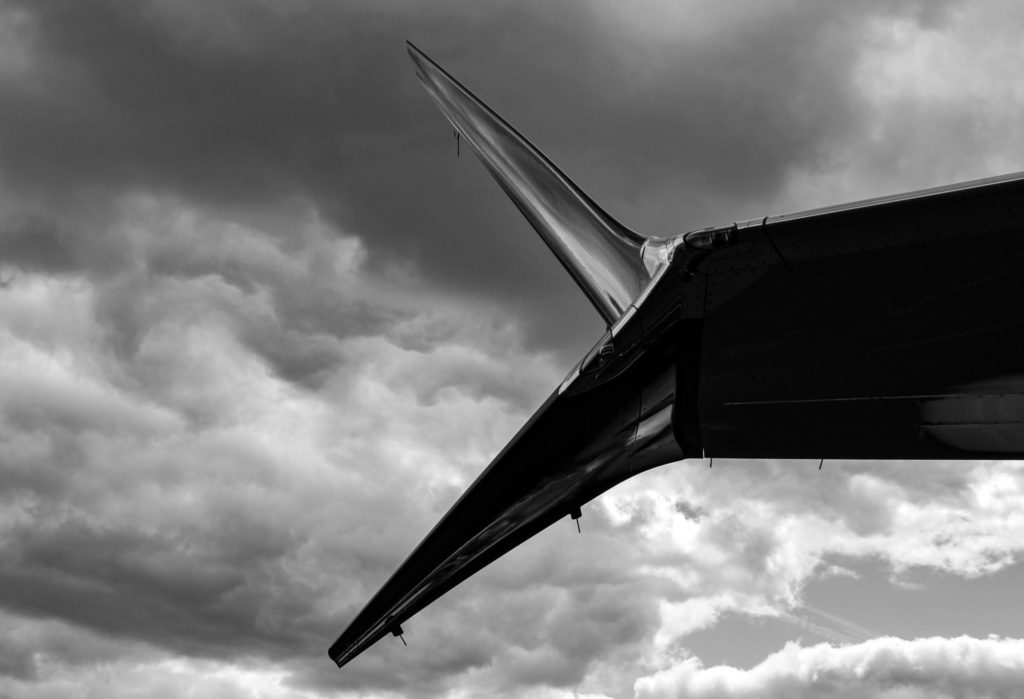 Full list of UK Airports and Routes for TUI's 737 Max 8

Doncaster/Sheffield – Palma Mallorca 02APR19 – 30APR19 1 weekly
Edinburgh – Corfu eff 03MAY19 1 weekly
Edinburgh – Dalaman eff 02MAY19 1 weekly (2 weekly 27MAY19 – 30SEP19)
Edinburgh – Lanzarote eff 02MAY19 1 weekly
Edinburgh – Larnaca eff 05JUN19 1 weekly
Edinburgh – Palma Mallorca eff 04MAY19 3 weekly (4 weekly 10JUN19 – 02SEP19)
Edinburgh – Paphos eff 05MAY19 1 weekly
Edinburgh – Rhodes eff 25MAY19 1 weekly
Edinburgh – Tenerife South eff 03MAY19 2 weekly
Glasgow – Alicante eff 07MAY19 1 weekly
Glasgow – Antalya eff 04MAY19 1 weekly
Glasgow – Bourgas 20MAY19 – 23SEP19 1 weekly
Glasgow – Corfu eff 03MAY19 1 weekly
Glasgow – Dalaman eff 02MAY19 2 weekly
Glasgow – Dubrovnik eff 02MAY19 1 weekly
Glasgow – Enfidha eff 06MAY19 1 weekly
Glasgow – Gran Canaria eff 06MAY19 1 weekly
Glasgow – Ibiza eff 01MAY19 2 weekly
Glasgow – Irakleion 07MAY19 – 24SEP19 1 weekly
Glasgow – Lanzarote eff 02MAY19 1 weekly
Glasgow – Larnaca eff 05MAY19 1 weekly
Glasgow – Malaga eff 05MAY19 1 weekly
Glasgow – Naples eff 01MAY19 2 weekly
Glasgow – Palma Mallorca eff 02MAY19 2 weekly (3 weekly from 01OCT19)
Glasgow – Paphos eff 01MAY19 1 weekly
Glasgow – Reus eff 03MAY19 2 weekly
Glasgow – Rhodes eff 04MAY19 1 weekly
Glasgow – Tenerife South eff 03MAY19 2 weekly
Glasgow – Verona 15MAY19 – 18SEP19 1 weekly
Glasgow – Zakynthos 05MAY19 – 29SEP19 1 weekly
Leeds/Bradford – Corfu eff 03MAY19 1 weekly
Leeds/Bradford – Palma Mallorca eff 11MAY19 1 weekly
Manchester – Alghero 04MAY19 – 12OCT19 1 weekly
Manchester – Almeria eff 02MAY19 1 weekly
Manchester – Antalya eff 02APR19 2 weekly until 30APR19 (3 weekly from 23MAY19, 4 weekly from 05OCT19)
Manchester – Bodrum eff 06MAY19 1 weekly (2 weekly 23MAY19 – 26SEP19)
Manchester – Catania eff 07APR19 1 weekly
Manchester – Chania eff 01OCT19 1 weekly
Manchester – Corfu eff 03MAY19 1 weekly (2 weekly 05JUL19 – 06SEP19)
Manchester – Dalaman eff 01APR19 2 weekly (4 weekly from 22MAY19)
Manchester – Dubrovnik eff 05MAY19 1 weekly
Manchester – Faro eff 07APR19 1 weekly (until 28APR19, 2 weekly from 29SEP19)
Manchester – Girona 14MAY19 – 24SEP19 1 weekly
Manchester – Irakleion 04APR19 – 26SEP19 2 weekly (1 weekly from 29APR19)
Manchester – Izmir eff 04MAY19 2 weekly
Manchester – Kefallinia 05MAY19 – 13OCT19 2 weekly (1 weekly from 25SEP19)
Manchester – Kos eff 29MAY19 1 weekly
Manchester – Lamezia Terme eff 11MAY19 1 weekly
Manchester – Larnaca eff 27MAR19 2 weekly (3 weekly 26MAY19 – 22SEP19)
Manchester – Mahon eff 04MAY19 1 weekly
Manchester – Naple seff 29MAR19 2 weekly (3 weekly from 24MAY19)
Manchester – Olbia 18MAY19 – 19OCT19 1 weekly
Manchester – Podgorica 01MAY19 – 13OCT19 1 weekly (2 weekly from 26MAY19)
Manchester – Porto Santo eff 27MAY19 1 weekly
Manchester – Preveza 05MAY19 – 06OCT19 1 weekly
Manchester – Pula 04MAY19 – 08OCT19 1 weekly (2 weekly from 28MAY19)
Manchester – Reus eff 03MAY19 4 weekly
Manchester – Rhodes 03APR19 – 28SEP19 1 weekly (2 weekly from 29MAY19)
Manchester – Rijeka 23MAY19 – 17OCT19 1 weekly
Manchester – Split 06MAY19 – 14OCT19 1 weekly (2 weekly from 24MAY19)
Manchester – Thessaloniki 06MAY19 – 14OCT19 1 weekly
Manchester – Thira 02MAY19 – 10OCT19 1 weekly
Manchester – Venice 03MAY19 – 27SEP19 1 weekly
Manchester – Zakynthos eff 05MAY19 1 weekly (2 weekly from 20MAY19, 3 weekly from 28MAY19, 4 weekly from 30JUN19, 5 weekly from 16JUL19, 4 weekly form 11SEP19, 1 weekly from 01OCT19)
Newcastle – Alicante 02APR19 – 30APR19 1 weekly
Newcastle – Malaga eff 05MAY19 1 weekly

These existing routes will also continue
Manchester – Agadir 1 weekly
Manchester – Alicante 1 weekly
Manchester – Enfidha 2 weekly
Manchester – Fuerteventura 2 weekly (1 weekly from 28MAY19, 3 weekly from 02OCT19)
Manchester – Funchal 1 weekly
Manchester – Gran Canaria 1 weekly (2 weekly from 03OCT19)
Manchester – Hurghada 3 weekly
Manchester – Lanzarote 2 weekly
Manchester – Larnaca 3 weekly
Manchester – Malaga 2 weekly
Manchester – Malta 2 weekly (3 weekly from 01OCT19)
Manchester – Marrakech 2 weekly
Manchester – Palma Mallorca 2 weekly
Manchester – Paphos 1 weekly
Manchester – Salzburg 1 weekly (until 18SEP19)
Manchester – Santa Cruz de la Palma 1 weekly 
Manchester – Tenerife South 3 weekly (5 weekly from 23MAY19)
Manchester – Verona 1 weekly (2 weekly from 25MAY19; until 28SEP19)
Source: Airlineroute