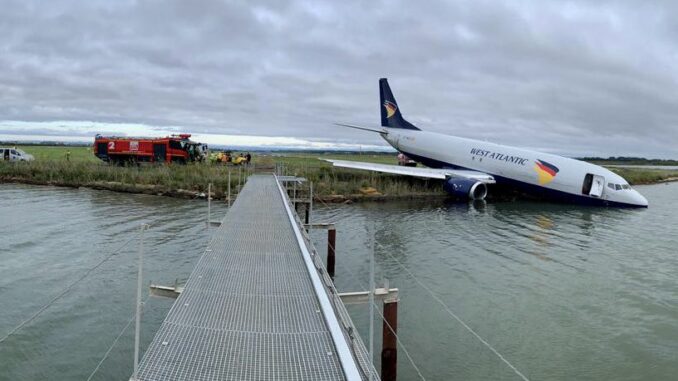 A Boeing 737 freighter being operated for cargo specialist West Atlantic has overrun the runway at Montpellier Airport ending up in the Étang de l'Or. A lake between the airport and the Mediterranean.
The incident happened around 3 am local time on Saturday morning as the aircraft, A Boeing 737-400SF operated by Swift Air, arrived from Paris Charles De Gaulle.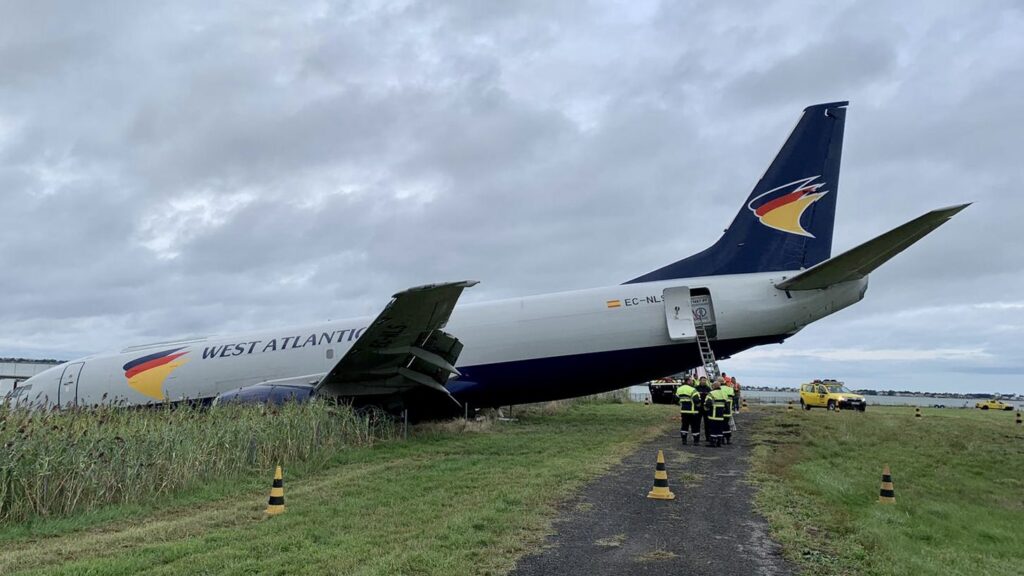 The French investigation authority, the BEA has launched an investigation into the accident which resulted in no casualties amongst the three crew members.
Initial reports suggest that the aircraft was blown off course during stormy conditions on arrival at the airport in Southern France.