The Welsh Government has scrapped the Cardiff Airport to Anglesey (Ynys Mon) air route it funded to provide an air link between North and South Wales.
Launched in 2007 the twice-daily (weekdays) service was used by Welsh Ministers to connect with Cardiff Bay and by members of the public to get between North and South Wales quickly.
It had become the subject of several high profile airline failures with the collapse of Citywing and the grounding for safety reasons of Links Air.
Most recently it was operated by Eastern Airways using a Jetstream but the flight was grounded at the outbreak of the Coronavirus pandemic.
Operated as a Public Service Authority (PSA) route, the service was funded by the Welsh Government costing £2.9m per year. Subsidised tickets meant flights could be as low as £27.
A regular user of the route, Plaid Cymru MS Rhun ap Iorweth said on Twitter he was "angry" about the way that the Welsh government had dealt with this and was concerned as it would result in job losses at Anglesey. The flight was the only one to operate to the airport which sits inside RAF Valley.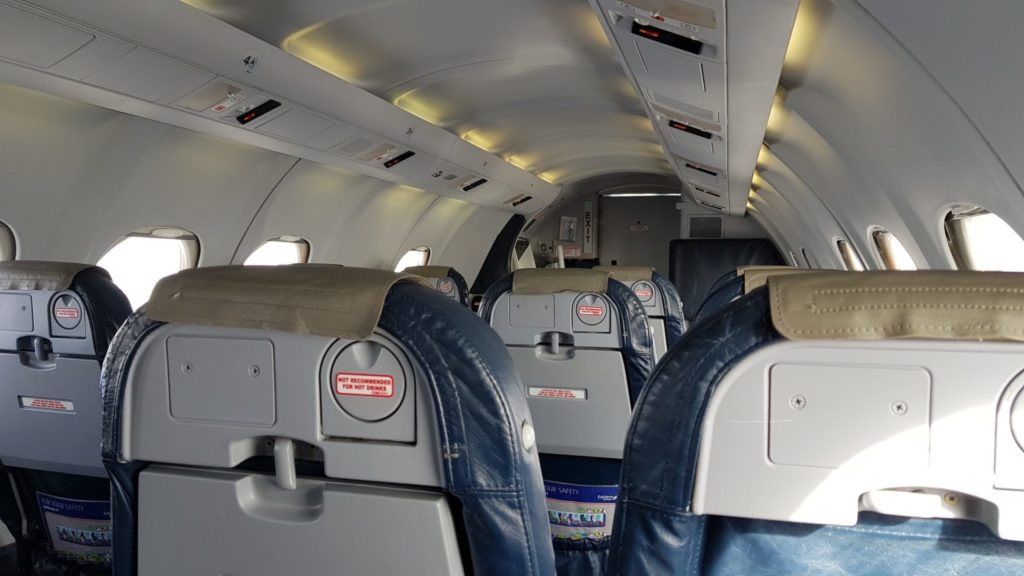 Announcing the decision, Deputy Minister for Climate Change, with responsibility for transport, Lee Waters said: "The pandemic has driven huge change to the way people work, with a reduction in business travel over the past few years. We don't think passenger levels will return to a level that makes this service viable economically or environmentally. Instead, we will invest the money saved from running the service into improving public transport in north Wales. This will benefit more people and help us reach our Net Zero target by 2050.
"The decision follows the outcome of an independent study commissioned by the Welsh Government into the carbon impact of the service on the environment. The study showed the service had a more negative impact on the environment than any other form of travel between Ynys Mon and Cardiff, unless it was flying close to full capacity every day, which, given the significant reduction in business travel since the pandemic, would be very highly unlikely.
"The analysis also showed that despite common perceptions, the air service was not always the fastest link to Cardiff from north Wales, especially east of Bangor, where rail travel is actually faster, door-to-door. The Welsh Government's investment in new rail carriages, with Wi-Fi, comfortable workspaces and on-board catering, means that the Holyhead-Cardiff rail service now offers a much more attractive proposition for those who still need to travel on business between the north and the south."
Welsh Conservative Shadow Transport Minister, Natasha Asghar MS said it was the right decision but questioned why it hadn't been scrapped earlier saving millions she said: "It is, however, disappointing that Labour ministers have only now axed the airlink. Instead of wasting some £10m on the airlink, which hasn't operated since the pandemic began, over the last three years, they should've taken decisive action and scrapped it as soon as it became a loss-making exercise."