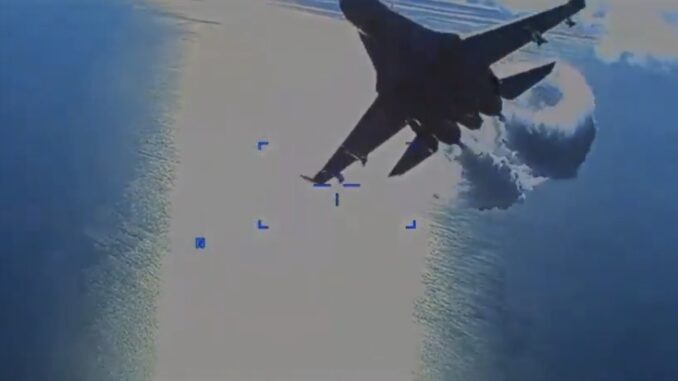 The US Militaries European Command have released footage from the MQ Reaper that was caused to crash following an intercept with Russian fighters.
Initially Russia denied a collision had taken place but the video evidence from the U.S. shows the Russian fighters spraying the drone with fuel through its dumping system and then the second jet collided with the drone where the images are lost.
The drone was carrying out surveillance missions in international airspace over the Black Sea when the incident occurred.