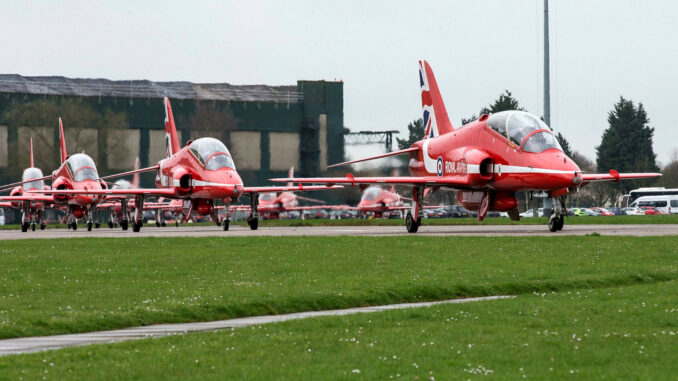 The Home Office has outlined plans for the former Royal Air Force (RAF) base at Scampton to become a detention centre for thousands of refugees as the government seeks to get a grip on the growing migrant crisis.
But the plans have been met with strong objections from historians, broadcasters and RAF veterans who have all called on Home Secretary Suella Braverman to abandon the plans which will end hopes of £300million regeneration project set out by Lincolnshire Council which would make the site a centre of aerospace technology and create thousands of jobs.
RAF Scampton was the home of the famous 617 Squadron, the Dambusters and was where the famous squadron launched operation chastise, the operation to blow up the German dams with the famous bouncing bomb. It was also more recently home to the RAF's Aerobatic Team, The Red Arrows who have moved to RAF Waddington.
Sir Antony Beevor, Sir Max Hastings, Dan Snow and Tracy Borman, Jonathan Dimbleby, Falklands veteran Air Marshal Graeme 'Black' Robertson, First Gulf War veteran Air Marshal Cliff Spink, and comedian Al Murray are amongst those that have signed an open letter to Ms Braverman calling on her to end her plans and allow the council to "honour the incredibly rich history of Scampton"
Whilst the signatories agree that refugees need to be housed in a safe, functional and secure location, the dramatic change of use to a detention centre at Scampton would threaten future plans to preserve and develop it.
Over 13,000 people have already signed a petition also calling for the UK Government to abandon its plans. Petition · Stop RAF Scampton Being Turned into a Detention Camp · Change.org