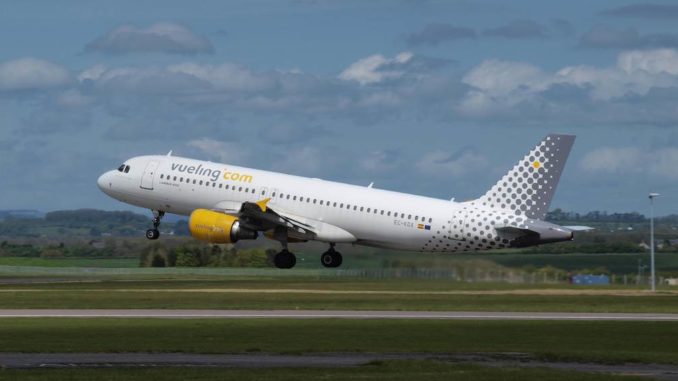 Pilots for Spanish low-fares airline Vueling (VY/VLG) are to strike for 4 days in April and May according to the Spanish Union of Airline Pilots (SEPLA).
The action has been called as Vueling, which is owned by British Airways's parent International Airlines Group (IAG), is not fulfilling the correct terms of employment as set out in their contracts.
The strikes could have a significant impact on UK travellers to Spain as Vueling operates flights to Alicante, Barcelona, Palma, Ibiza and Malaga from British Airports including Cardiff, Birmingham, Edinburgh and Manchester along with most London's Heathrow, Gatwick and Luton.
Pilots are expected to walk out for 24 hours on the following dates 25th April – 26th April, 3rd May – 4th May.
No one from Vueling was available to comment.