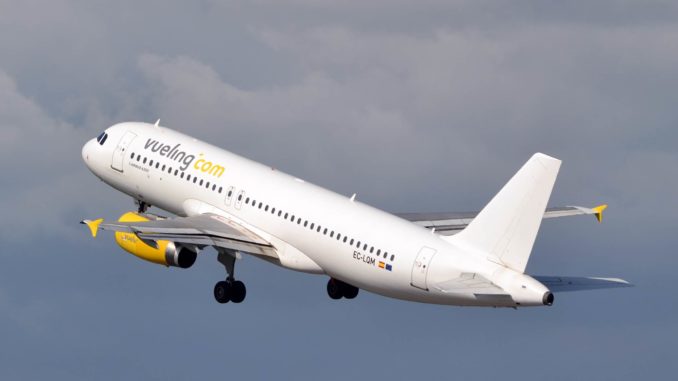 Spanish based IAG airline Vueling (VY/VLG) has unveiled a raft of new routes from Paris Orly (ORY/LFPO) including six routes to the UK.
From early November, Vueling will operate from Paris Orly to Birmingham (BHX/EGBB), Belfast (BFS/EGAA), Cardiff (CWL/EGFF), Edinburgh (EDI/EGPH), Glasgow (GLA/EGPF) and Newcastle (NCL/EGNT).
For some airports, such as Cardiff, Wales, the route will be the first link to the French capital since the collapse of regional carrier Flybe.
The Paris Orly slots are understood to have come from Air France after the EU commission ruled it must dispose of some slot pairs and these were picked up by International Airlines Group (IAG) which owns Vueling.
Cardiff Airport's CEO, Spencer Birns, described the new link to Paris as "welcome news for our customers wanting to travel to visit family, to explore one of the world's greatest cities, and of course for large sporting events." adding "Paris is also hugely popular with families wanting to visit Disneyland, and it is fantastic that this will once again be easily accessible for passengers."