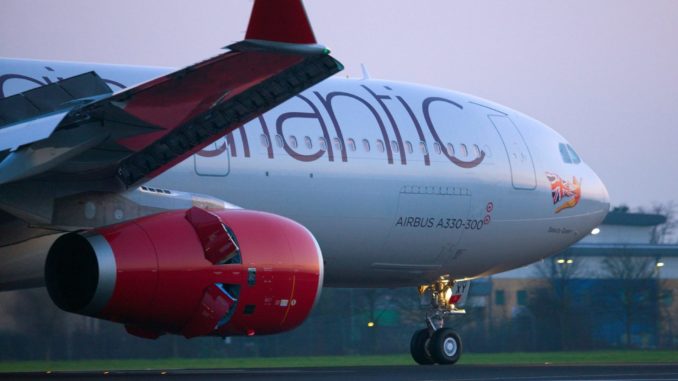 A Virgin Atlantic Airbus A330 suffered damage to its wing yesterday after it's wing was clipped by an Egypt Air Boeing 777 at New York's JFK airport.
The Virgin Atlantic aircraft, Airbus A330-300 G-VRAY, was  departing New York's John F Kennedy Airport (JFK/KJFK) operating flight VS4 to London Heathrow when the wing of Egypt Air Boeing 777, SU-GDL operating flight MS986, on a adjacent taxiway hit the winglet tearing it from the wing.
New Yorks Port Authority Police Department posted this video on Twitter.
#PAPD ARFF Unit responded to Taxiway K, JFK, at 7:05 pm, Monday, 11/27/17. An Egypt Air 777 clipped the wing of a Virgin Atlantic A330. Both planes were to depart, returned to Terminal 4. No passenger injuries reported. pic.twitter.com/1UcciXCTZ8

— PAPD (@PAPD911) November 28, 2017
No injuries occurred on either aircraft but both flights were cancelled in order to carryout checks on the aircraft. The Virgin Atlantic A330 was towed to stand whereas the Egypt Air Boeing 777 was able to taxi back to stand unaided.