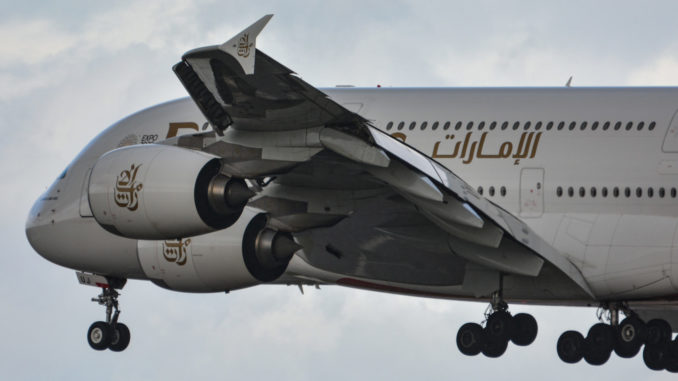 The last Airbus A380 to be built has carried out a test flight ahead of its painting and delivery to Emirates Airlines.
Airbus posted a video of the flight saying: "A first flight is always special. The one in this video is even more so as it was the first flight of the last #A380 to be produced. A day to remember for all #TeamAirbus, #avgeeks and A380 lovers. Here's to more decades flying and seeing the iconic giant of the skies!"
The end of the super-jumbo has been a slow one with the last set of wings leaving Airbus Broughton in February 2020.
MSN272 completed assembly in September that same year. Airbus announced the end of the program in 2019.