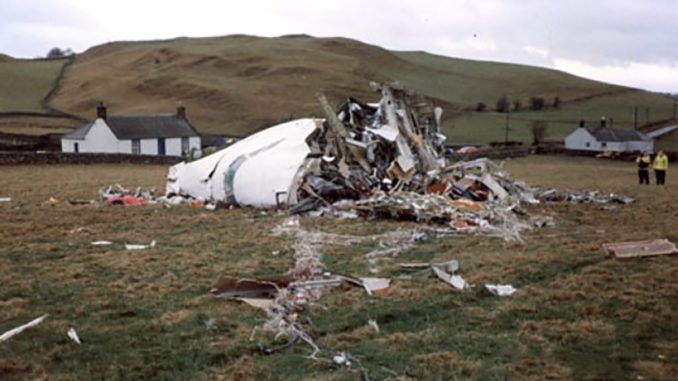 Families call announcement "bizarre", "disrespectful" and "insensitive"
US Prosecutors have come under fire from some families of the victims of Pan Am 103 after choosing the 32nd anniversary of the bombing to announce charges against another Libyan national.
The charges had been sealed until today which means that prosecutors chose today specifically to make the announcement of two charges against Abu Agila Mohammad Masud who is believed to be in a Libyan prison.
The charges come as the original conviction against Abdelbaset al-Megrahi is under an appeal in the Scottish High Court after the Scottish Criminal Cases Review Commission (SCCRC) found there may have been a miscarriage of justice in the original trial after evidence was withheld by the prosecution.
The appeal is being brought by al-Megrahi's family as Abdelbaset al-Megrahi died in 2012.
US officials had invited to the victim's families to attend the press conference but many declined to attend saying they would use the day to remember their loved ones instead.
According to Scottish newspaper The Herald, The co-ordinator of UK Families Flight 103, John F. Mosey, whose daughter Helga was killed on Pan Am 103 replied to the invitation saying: "I write to inform you that I will not be checking into that event as my wife and I have far more important things to do on that rather special day.
"Also, I wish to say that we consider the timing and particularly the choice of this specific day, which is special to many of us, to be bizarre, disrespectful, insensitive and extremely ill-considered. Why exactly, when the Attorney General is about to leave office, has he waited 32 years to bring charges?
"Why would you use the anniversary of our daughter Helga's death along with 269 others to parade once more a highly suspect prosecution?
"How and why it was allowed to happen is a far more important question to us than 'who did it'.
"Your own Department, and perhaps some parts of the Scottish legal system, should also be investigated for spending over three decades trying to divert the course of justice and hide the truth."
270 people, largely Americans, were killed in the tragedy in 1988 which saw a Boeing 747 airline blown up over the English border with Scotland.