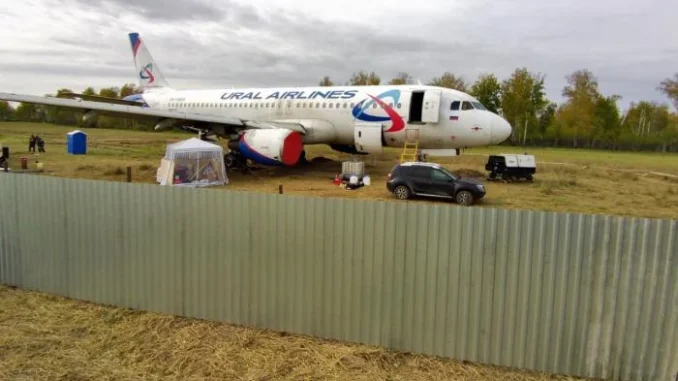 Russian airline Ural Airlines has comfirmed that, subject to engineering assessments, it plans to fly their stranded Airbus A320 from the field in which it becme stranded in following and emergency.
The Airbus A320 (RA73805) landed in the field following an hydraulic fsilure on a flight from Sochi to Omsk on the 12th September.
After attempting to divert to Novibirsk the incceaed fuel burn caused by lower altitude and unretracted landing gear meant pilotsts instead opted for an off-field landing due to low fuel
The airliner landed in a field coming to rest on its main undercarriage with no significant damage or injuries.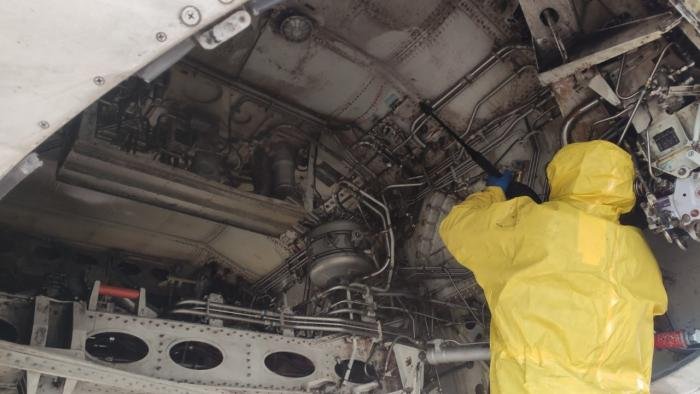 Ural Airlines have now posted an update saying that inspection of engines has shown no need for overhaul and that its engineer's will "carry out landing gear testing, testing of components and additional studies of the aircraft design".
Before flying the aircraft from the field the airline plans nclude "dismantling the seats to make the aircraft lighter,"
No date has been set for when this will occur.
In a similair incident, TACA flight 110 landed on a Levee in Louisiana.in 1988. That location though was next to NASA's Michoud facility and the aircraft was able to be towed to a nearby road that has previously been a runway to be flown out.