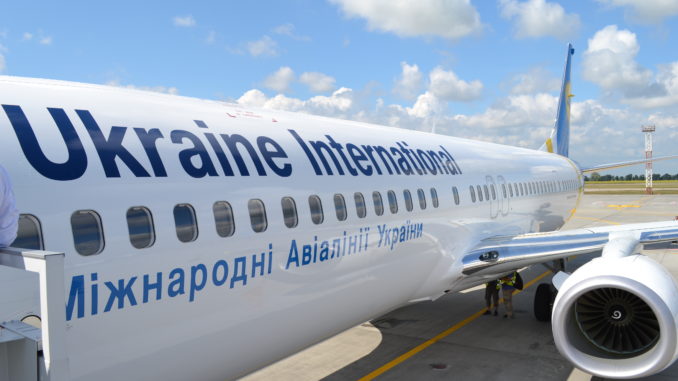 Ukraine International Airlines (PS/AUI) is to launch its first service from London Heathrow (LHR/EGLL) next month.
The three-times-per-week service to Kyiv's Boryspil International Airport (KBP/UKBB) will commence on the 17th December 2020.
PS 117 will operate from Kyiv (KBP) at 09:50 and arrive in London (LHR), Terminal 2 at 11:25.
PS 118 is scheduled from London (LHR), Terminal 2 at 12:20, arriving in Kyiv (KBP) at 17:40.
The airline is keen to point out that this is in addition to its established London Gatwick service and doesn't replace it.
Passengers will be able to connect via Kyiv to destinations across the world including Dubai, Cairo, Tel Aviv, Yerevan, Tbilisi and Baku, as well as connecting to destinations within Ukraine such as Kharkiv, Dnipro, Odessa, Lviv, Mykolaiv and Kherson.