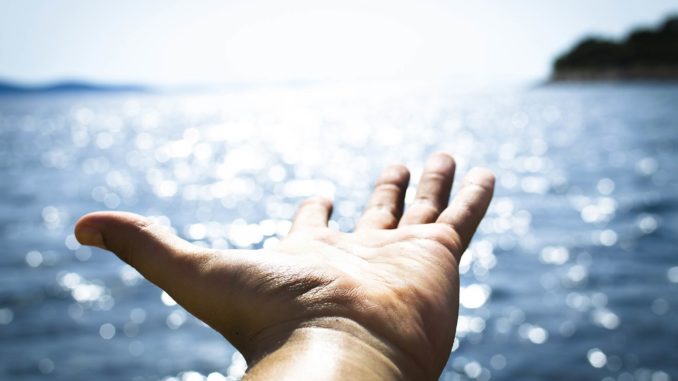 According to research carried out by the TaxPayers Alliance, the UK Government has raked in £3.1bn in summer holiday taxes.
The research is based on all aspects of summer holidays from pre-holiday shopping, Insurance Premium Tax and Air Passenger Duty on flights.
Air Passenger Duty has been in the news in Wales of late as Flybe cited it as a reason it cancelled the Cardiff Airport to London City route.
The TaxPayers Alliance says that UK flights bear the highest taxation of any developed country.
Their research showed that a family of four travelling to Spain (with two children under 16) from the UK this summer will face an average bill of £137.27 on their flights and holiday purchases.
A similar family of four travelling to Florida from the UK will be hit with a £261.27 tax bill.
John O'Connell, Chief Executive of the TaxPayers' Alliance, said: "Every year taxpayers work hard and save up so that they can enjoy a week away with their families. With the cost of living on the rise, these holiday taxes make it even harder for them to do so.
"It is clear that Air Passenger Duty is just another way for the taxman to squeeze every penny out of hard-pressed families. We are calling on the Government to give Brits a break and scrap this unfair tax once and for all."
Did you know: Air Passenger Duty is charged on all outbound flights from UK airports and is paid at the time of booking, although, as it isn't collected until you travel. This is important as if you have to cancel for whatever reason, you are entitled to reclaim the amount of APD from the Airline, even if you are not entitled to a refund of the fare.
Tim Alderslade, chief executive of Airlines UK, the trade body for UK registered airlines, said: "APD is the highest tax on air travel in Europe and an additional burden on families taking a well-earned break. The Treasury should be upfront about why this levy has been allowed to rise to its current level when competitor countries are busy cutting or abolishing their respective aviation taxes. With Brexit still to happen it also sends a terrible signal about the UK being open to the world – companies wanting to strike deals and venture to new markets overseas will be unable to do so if routes out of UK airports are unviable owing to our increasingly uncompetitive tax regime.
"The Scottish Government has seen the light and plans to halve APD north of the border next April and the Treasury has announced a review into the future of the tax in Northern Ireland. We risk creating a postcode lottery where families in one part of the country – through no fault of their own – end up paying more to travel. Ministers can best deal with this anomaly by cutting or abolishing APD across the whole of the UK."
The Welsh Secretary Alun Cairns has rejected all calls for Air Passenger Duty to be devolved to Wales where, if it were cut, would create a massive boost to industry and tourism across Wales and the Southwest of England.
Talking about the Flybe cancellation, Cardiff Airport Chief Operating Officer Spencer Birns described Air Passenger Duty as "a punitive tax that only serves to hinder airport and airline growth" adding "we believe that it should be abolished at the earliest opportunity".