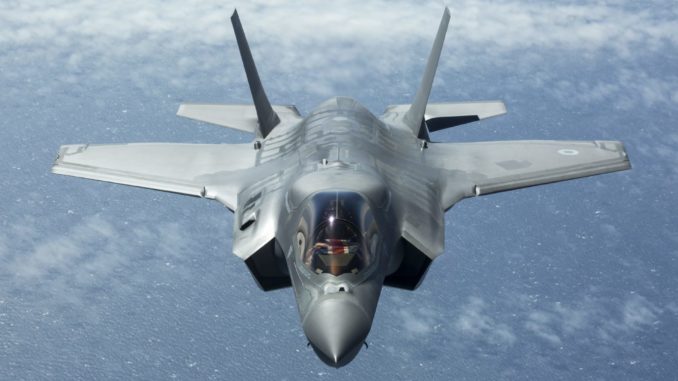 A Royal Air Force (RAF) F35 Lightning is set to make an appearance at the Royal Navy International Air Day in July.
The state-of-the-art multirole stealth fighter will make its debut at the annual airshow held at Royal Naval Air Station (RNAS) Yeovilton in a flying only appearance.
The F35 is expected to make two passes at the airshow, one fast, one slow.
The RAF F35's are currently in service with 617 Squadron, the infamous Dambusters and are based at RAF Marham but will join naval service in the autumn when British F35's join HMS Queen Elizabeth for the first time.
Watch a British F35 Lightning hover
<div class="videoWrapper">
<iframe width="560" height="315" src="https://www.youtube.com/embed/Yc7HYyrD_NY" frameborder="0" allow="accelerometer; autoplay; encrypted-media; gyroscope; picture-in-picture" allowfullscreen></iframe>
</div>
Find out more about the Royal Navy International Air Day