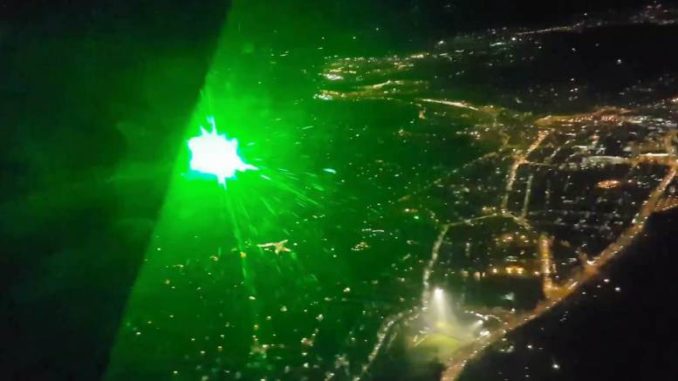 People who target aircraft with laser pens face tough new prison sentences under new laws proposed by the government.
The Laser Misuse (Vehicles) Bill makes the offence of shining a laser pen at a vehicle, including aircraft, punishable by up to 5 years in prison.
Pilots of airliners, as well as emergency helicopters, have all come under attack recently by the pens that can cause serious eye damage.
Both the Police Helicopter based in St Athan and Wales Air Ambulance helicopters have had laser incidents recently.
The bill, which was published today, will make it easier to prosecute offenders by removing the need to prove "an intention to endanger a vehicle".
It also removes the cap on the amount offenders can be fined making the fine unlimited.
Last month Neil Stephen Wright was jailed for 20 weeks by Leicester Crown Court after shining a laser pen at a Police Helicopter.
The police will also be given additional powers to catch those responsible for the misuse of lasers and make it easier to prosecute them.
Andrew Haines, Chief Executive at the UK Civil Aviation Authority said: "Shining a laser at an aircraft in flight could pose a serious risk to flight safety. We are concerned about the high number of laser attacks in recent years and therefore welcome new measures that would see tougher penalties for those who act recklessly by endangering the safety of aircraft."