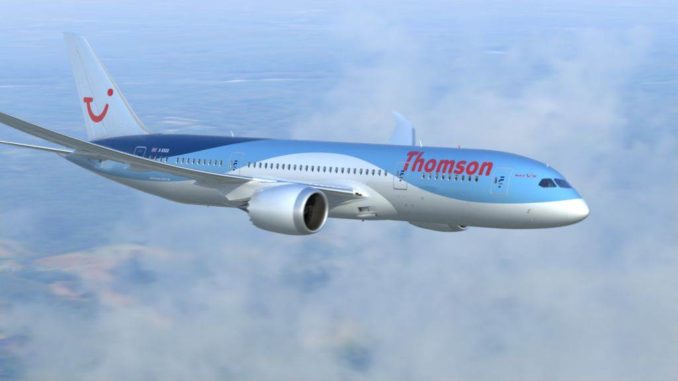 Thomson liveried aircraft flying British holidaymakers off on package holidays have always been a common sight at UK airports including Cardiff Airport but the Tui rebrand is now well underway.
Thomson Holidays bid farewell to the British public in an emotional TV advert in december but have stressed that while its goodbye Thomson, it's very much hello Tui saying: "Tui is a recognised and trusted brand in other countries and we want customers in the UK to get to know and love it too as we transition from Thomson to Tui"
Thomson Airways (BY/TOM started out as Euravia in 1962 before becoming Britannia in 1964. It operated as Britannia absorbing other airlines such as Orion Airways along the way until 2005 when it became Thomsonfly.  In 2007 owners Tui Group merged Thomsonfly with First Choice Airways (previously Air2000) and a year later it officially became Thomson Airways.
The aircraft rebrand which started in June 2016 will se the aircraft keep their Tui "Dreamliner" livery but with the word Thomson changed to Tui. All aircraft are expected to be re-branded by Summer 2017.