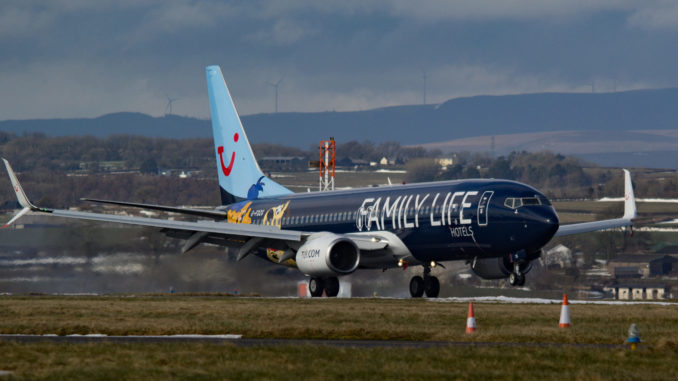 UK tour operator TUI has confirmed it has cancelled all holidays to mainland Spain up to and including Sunday 9th August 2020.
TUI had cancelled all flights Spain and the Canary Islands today but now says that customers with holidays in the Canary Islands will be able to travel as normal from tomorrow (Monday 27th July).
The cancellations keep TUI's promise to only fly to quarantine-free destinations and it comes after the UK imposed a 14-day quarantine restriction on Mainland Spain following a surge in Coronavirus cases.
Andrew Flintham, Managing Director, TUI UK & Ireland, said: "Due [to the] travel advice change against all but essential travel to mainland Spain TUI UK have taken the decision to cancel all holidays to mainland Spain up to and including Sunday 9th August 2020.  We know how much our customers look forward to their holiday abroad and some will be able to accommodate the new quarantine restrictions, therefore all those that wish to travel to the Balearic Islands and Canary Islands will be able to travel as planned from Monday 27th July.
"Customers due to travel to all areas of Spain between 27th July and Sunday 9th August will be able to cancel or amend holidays and will be able to receive a full refund or the option to rebook their holiday with a booking incentive. We will proactively contact all these customers. Customers with holidays from 10th August will be updated on Friday 31st July. All customers currently on holiday can continue to enjoy their holiday and will return on their intended flight home.
"We will continue to work closely with the UK Government and look to understand why quarantine has been issued for a whole country, including the Canary Islands and Balearic Islands, when the travel advice isn't aligned (only applying to mainland Spain). We believe regional travel corridors need to be considered.
"The health and safety of our customers and colleagues is always our highest priority and welcome travel advice that protects those that holiday with us. However, the UK Government must work closely with the travel industry as this level of uncertainty and confusion is damaging for business and disappointing for those looking forward to a well-deserved break."
Easyjet, Ryanair, British Airways and Jet2 are all continuing to fly to Spain at present but Jet2 had a similar quarantine free promise to Tui which it has now removed.
Your rights is your holiday cancelled
If your package holiday or flight is cancelled by the tour operator or airline or any part, such as the hotel, is changed significantly before you leave, you have the right to:
a refund, with no cancellation fee (you do not have to accept a voucher)
accept an alternative and get a refund for the price difference if it is inferior to the one booked.
accept a similar or upgraded holiday without having to pay any extra.