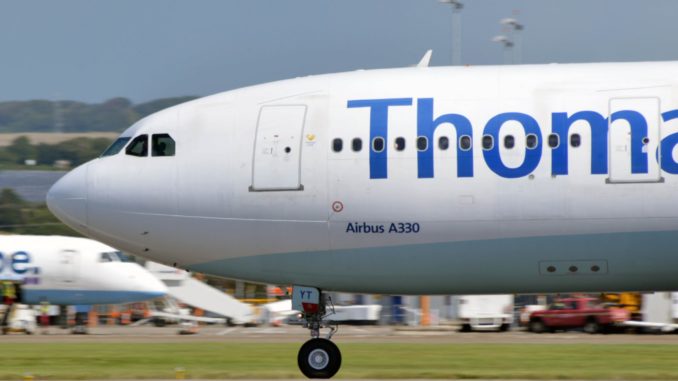 Cabin Crew for UK holiday airline Thomas Cook (TCX) are voting on whether to take industrial action during the May half-term holiday.
The action could see disruption to Thomas Cook flights at 10 UK airports including Bristol, Birmingham, Cardiff and Manchester.
The Unite union which represents 1000 Cabin Crew say they are planning the action in response to changes in working conditions which will see staff receive only a 20 minute break for every 12 hours of duty time which could put passenger safety at risk.
Unite said airline had refused repeated attempts to talk about the issues.
A spokesperson for Thomas Cook said: "We would like to reassure our customers that nothing matters more to us than safety. It's regrettable the union has chosen this path because the crew rest procedure, which includes monitoring all crew rest on all flights, was introduced with the agreement of the union. It also meets the regulations of industry experts the Civil Aviation Authority and does not compromise on safety"
"We have offered to meet union representatives and the message we hear directly from our crew is that they're looking forward to a great summer of flying customers on holiday."
Thomas Cook have recently introduced a new service called "Airshoppen" which allows passengers to buy duty-free goods before their flight and have it delivered to their seat during the flight. Cabin Crew are expected to provide this service which means picking and bagging these orders before each flight in addition to their normal duties.
Unite said "The primary purpose of cabin crew is the safety of passengers, but instead Thomas Cook seems intent on working them to the bone to extract as much money as possible out of passengers at the expense of safety."
The ballot closes on the 25th May 2016.