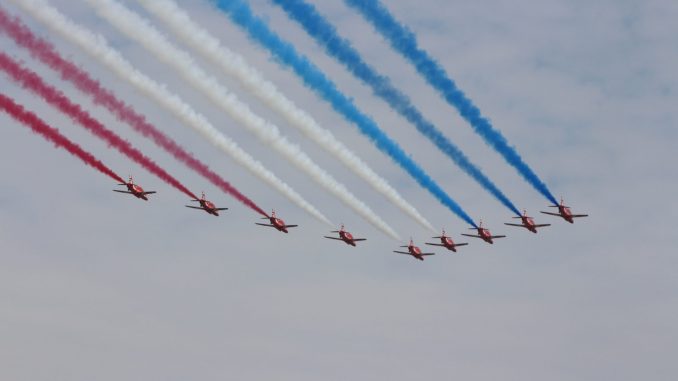 If you are in London today then you are sure of a big treat in the form of a 70-aircraft flypast for Her Majesty the Queens Platinum Jubilee.
Taking part will be almost every type of aircraft from the Royal Air Force including the Battle of Britain Memorial Flight and the world-famous Red Arrows and the Fleet Air Arm.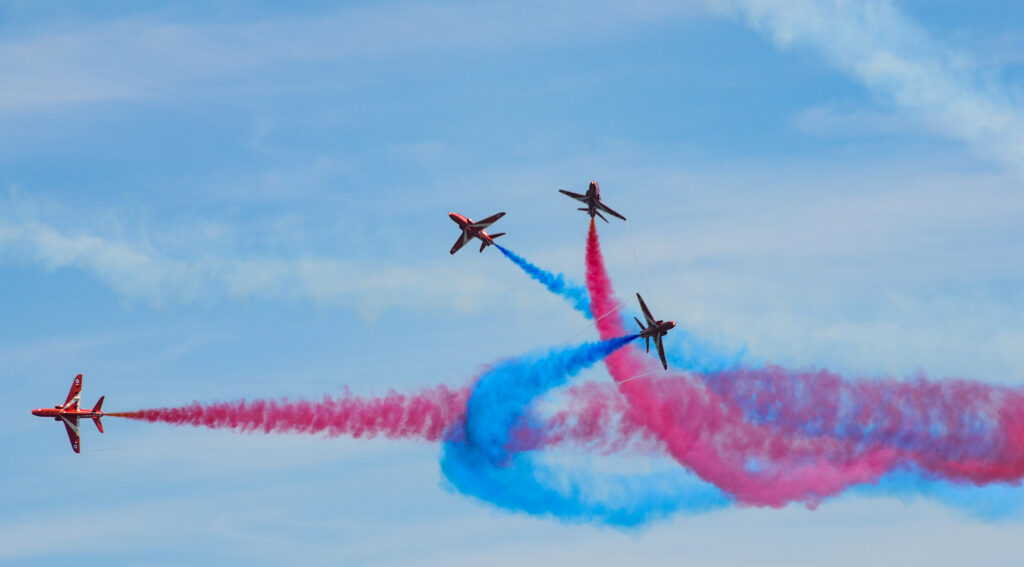 What time is the flypast?
The first aircraft is due to lead the flypast over the balcony of Buckingham Palace at 13:00hrs Local time, just after trooping the colour.
The aircraft are due to form up over The Wash in East Anglia around 11:45hrs and will then make their way over Norfolk and Suffolk so people in the towns of Thetford and Bury St Edmunds may catch a glimpse as the convoy makes its way towards London.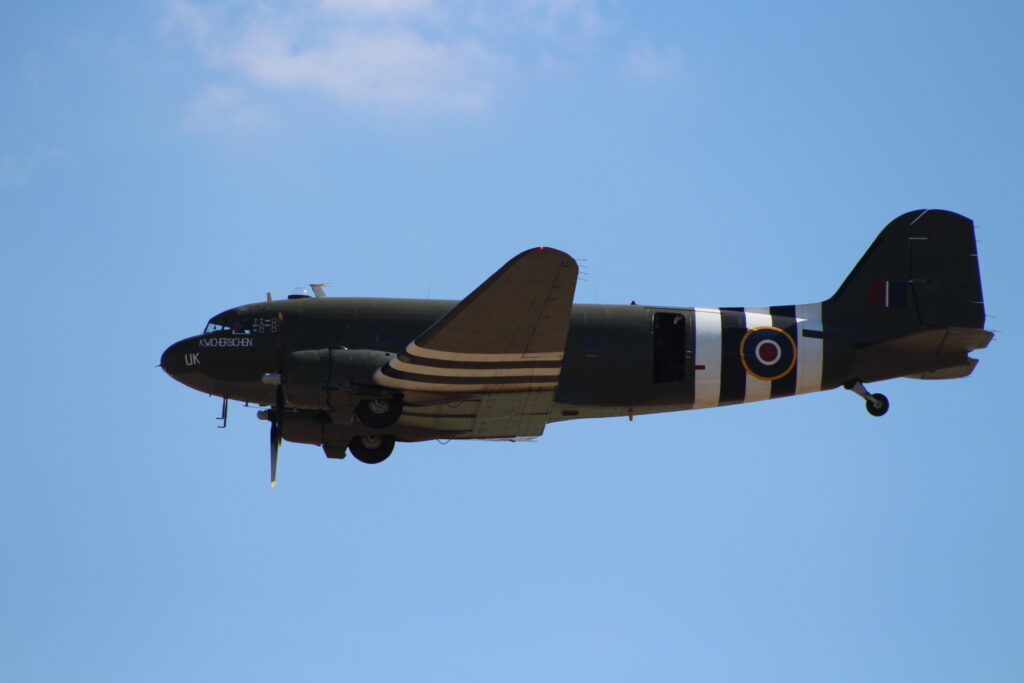 Around 12:30, residents in Braintree and Chelmsford may get to see it as the convoy passes over Essex on its final approach to Buckingham Palace.
Once the convoy has completed its 13:00 flypast of The Mall it will then head west passing over Berkshire, Wiltshire, Oxfordshire and Gloucester so keep those eyes peeled!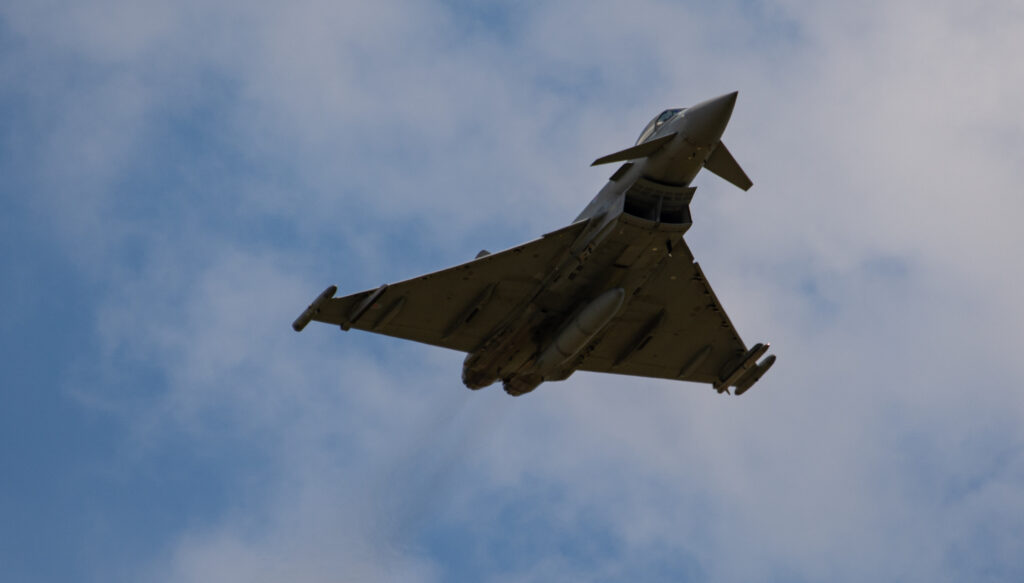 What aircraft are taking part?
The formation will be made up of current and former aircraft of the Royal Air Force and Fleet Air Arm. These will include Royal Navy Wildcats, RAF Puma, Chinook and Juno Helicopters. Hercules, Atlas A400M and Globemaster III transport aircraft, Poseidon MRA1, Airseeker R1 surveillance and reconnaissance aircraft, Voyager KC3s tankers and frontline fighter and training aircraft including Hawk T2s, Typhoon T3s andFGR4 and Texans.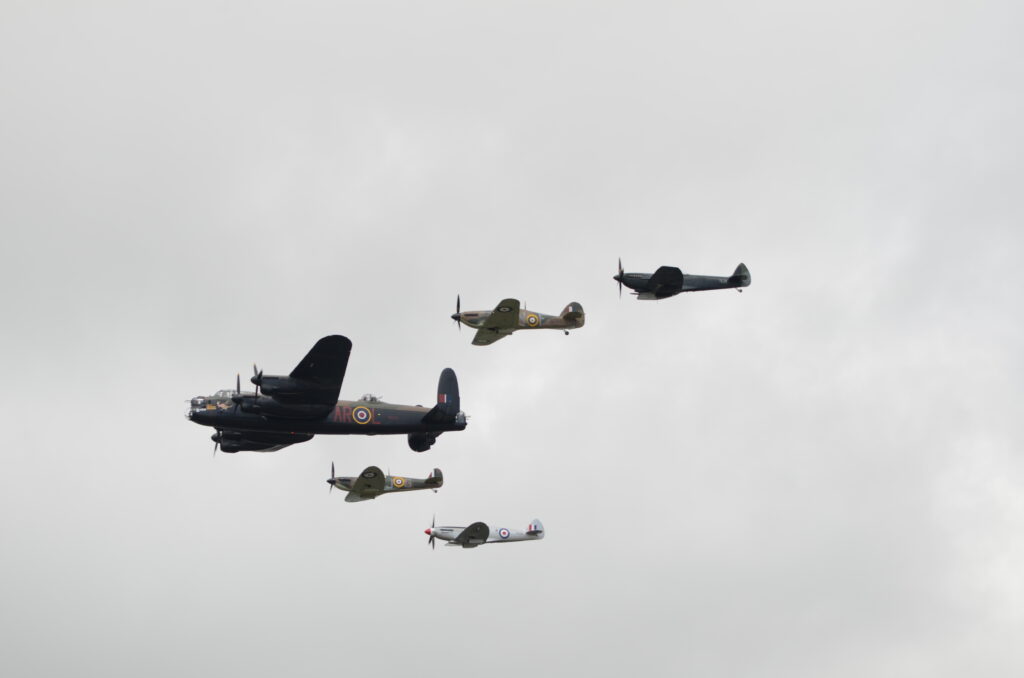 In addition, the Battle of Britain Memorial flight is expected to send a Lancaster and Dakota as well as the Royal Air Force Aerobatic Team (RAFAT) The Red Arrows.