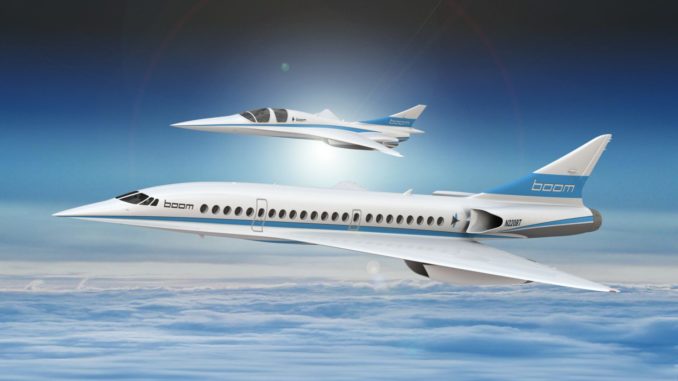 A proposed supersonic airliner has received backing in the form of investment and options from Japan Airlines (JL/JAL), the 2nd airline to do so.
The Japanese flag carrier is investing $10m in Colorado based Boom which is planning to build the first commercial supersonic airliner since Concorde, a plane that JAL now has options to purchase 20 of.
Virgin Atlantic was the first airline to invest in Boom and whilst not confirmed, it is understood that they have a deal worth $2bn. The deal includes options for 10 aircraft for the jet which, by June this year, had 76 options on the books from 5 different airlines.
Boom's supersonic passenger airliner is designed to fly in excess of Mach 2 enabling passengers to fly from London to New York in around 3 1/2 hours.
It is currently building the XB-1, a two-seat technology demonstrator which is aims to fly in 2018. Boom aims to have supersonic passenger travel in place by 2023.
Founded by Blake Scholl (Amazon), Joe Wilding (Adam Aircraft) and Josh Krall (HelloCar) the company has put together a world-class team to produce the "world's first commercially viable supersonic aircraft.".
The team includes engineers who have previously worked for Boeing, Pratt & Whitney and Space X.
In addition to the financial investment, Japan Airlines is also providing practical experience to help make the project a reality. Under the agreement, Japan Airlines will help refine the final design and help evaluate what it would be like for passengers on board an the supersonic jet.
The Boom Supersonic Jet is designed to carry 55 passengers in Business and First Class at Mach 2.2. It could fly from Tokyo to San Francisco in just 6 hours. It will have a range of around 9000nm and importantly for a Supersonic Transport, it will meet Stage IV noise restrictions.