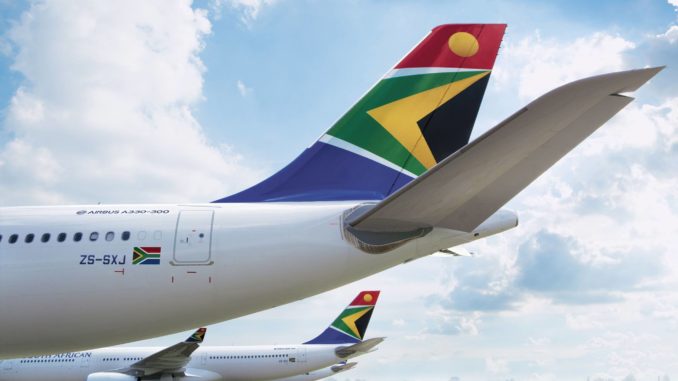 South African Airway (SA/SAA) is close to collapse after it failed to secure further backing from the South African Government.
The airline has offered redundancy packages to all of its 4,700 staff members from the end of April.
State-owed South African Airways has received numerous bailouts from the South African Government but administrators have concluded that a turnaround is now all but impossible for the airline.
While the future is bleak for the flag carrier, the Government is still looking at options including alternatives to the current airline set up.
In a statement the South African Department of Public Enterprises said: "There are discussions with the unions on alternatives to the current South African Airways business model, success of the business rescue process, and the best possible outcome for the airlines employees."
Like most airlines, South African Airways has been badly hit by a drop off in travel due to the Coronavirus Pandemic.
The airline has not made a profit in for nearly a decade but has been reducing routes and trying to restructure. In December 2019 it was put into an effective state of Bankruptcy.
The South African Government has said that it cannot extend any more cash to the airline which could help it see out the current crisis leaving administrators with little choice.
The airline is expected to liquidate assets once the staff have been laid off.