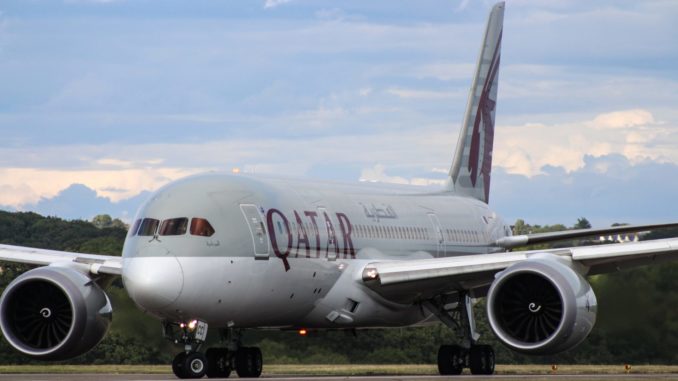 Qatari Nationals to be treated differently from Foreign Pilots
British and European Pilots working for Qatar Airways are set to see a 25% cut in salary as the airline sets out a pay reduction scheme that will apply only to foreign flight deck crew.
An internal document seen by us (dated 4th June) from Chief Flight Operations Officer, Captain Jassim Al-Haroon, shows that "all FD and JF grades (Qatar Airways and Qatar Executive) basic salaries will be subjected to a 25% reduction implemented in the form of a negative salary allowance"
"Cadet Pilots and FS Grades will be subjected to a 15% basic salary reduction"
The document then adds that "these basic salary reductions will not be a applied to Qatari Nationals,"
The internal memo also sets out a freeze on salary increments for 5 years.
Management Pilots will also see a 40% reduction in salary and unlike the others, that will also apply to Qatari Nationals.
Despite the pay cuts, the Company says that all loan repayments to Qatar Airways, costs for training etc, will need to be continued as normal.
In addition to the pay cuts the memo also tells crews that in the upcoming weeks a number of Captains, Senior First Officers, First Officers and Cadet Pilots will be made redundant.
Whilst it does say that anyone being made redundant will be repaid any salary reductions from the above, it does not say whether any training loans or bonds will need to be repaid, something Qatar Airways recently came under fire about.
The plans by the airline though have drawn criticism due to the different treatment of Qatari Nationals over foreign crews, something that would be illegal in most countries.
Mr Al-Haroon ends the memo by saying "During our professional trainings[SIC], we are always taught to be transparent, report issues and face adversity with calmness, while always remaining focused on solving problems as they arise. Its now time that we need to demonstrate this approach in practice and remain confident that our industry will bounce back"