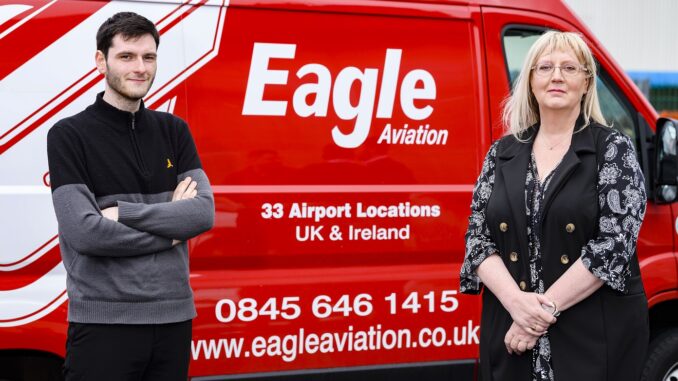 Edinburgh headquarterd baggage repatriation specialist Eagle Aviation has consolidated its market dominance after it purchased London Heathrow rival Ground Solutions (UK) Ltd.
As a result Eagle Aviation now provides baggage repatriation for almost all carriers at the UK's busiest airport.
The take-over has secured 80 jobs at the firm which handled 1000-1500 bags per day for repatriation.
Eagle Aviation returns more than 800,000 bags per year to their owners and now counts Emirates, British Airways, Iberia, KLM, Air France, Ethiopian Airlines, Scandinavian Airlines, Lufthansa, Virgin Atlantic, Loganair, Etihad, and Ryanair amongst is clients.
Operations Manager for Eagle, Samuel Milne, said: "Groundcare Solutions shares our commitment to customer experience and service, while understanding how frustrating problems with luggage can be. We work in a highly fraught environment – and these values resonate with our own, which made the acquisition a perfect fit.
"We suffered tremendous challenges over the past 18 months with staffing levels, delays in processing Airport Security Passes and vehicle shortages. The Airports ramped up so quickly that many service providers around UK Airports struggled to keep up with the demand.
"Our services were not to the standard that we would have wanted, and we worked very hard to make significant improvements in our infrastructure to accommodate the high volumes of work".
Eagle Aviation, launched in 2020 by Fiona Deas and Samuel Milne will now use Groundcare Solutions to consolidate its baggage repatriation services at London Heathrow and London Gatwick.