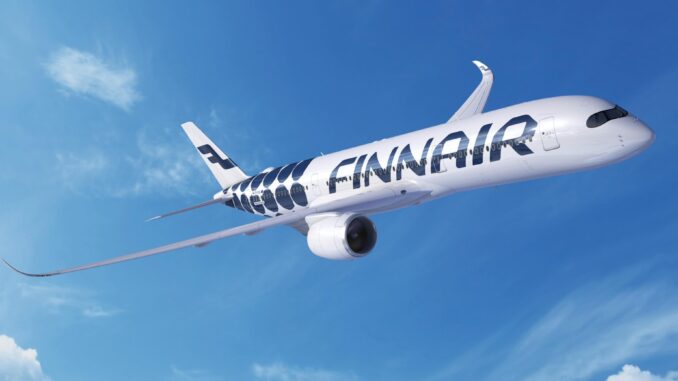 The popularity of Sustainable Aviation Fuel (SAF) seems to be rising rapidly with airlines looking to it as a low-carbon alternative to conventional fuel and this has been backed up today by Finnair, who have made their biggest purchase to date.
The 750-tonne order from SAF producer Neste will be used on flights departing from Helsinki airport and is equivalent to around 400 flights between Helsinki and Stockholm using 100% SAF.
Compared to fossil fuel-based Jet Fuel, the SAF from Neste represents an 80% reduction in greenhouse gas emissions over the life cycle of the fuel.
The purchase is another step towards the airline's goal to be zero-carbon by 2045.
Eveliina Huure, Finnair SVP of Sustainability, said: "Finnair celebrates its 100th anniversary this year and reducing emissions from flying is essential to a sustainable future. 
"In the coming years, sustainable aviation fuel will be one of the most important tools for reducing aviation-related emissions. 
"We also involve our customers in this, and a small part of every flight ticket sold goes to the cost of sustainable aviation fuel. In addition, customers can reduce the emissions of flying by using our carbon offsetting service, which combines SAF purchases and certified offsetting projects."  
Jonathan Wood, Neste Vice President Commercial and Technical Development, Renewable Aviation, added: "Finnair was one of the first airlines using our Neste MY Sustainable Aviation Fuel and we have been working together for a long time.
"SAF is the most effective tool currently available to reduce the emissions of air travel and it is great to see Finnair taking the initiative to voluntarily purchase our SAF as part of their sustainability commitments and creating awareness among their customers on how these can play a role in creating a more sustainable future for aviation too."
What is SAF?
Sustainable Aviation Fuel or SAF is produced using sustainable feedstocks and is very similar in its chemistry to traditional fossil jet fuel. Typical feedstocks used for producing SAF are cooking oil and other non-palm waste oils from animals or plants; solid waste from homes and businesses, and waste such as packaging, paper, textiles, and food scraps.
Using SAF results in a reduction in carbon emissions compared to the traditional fossil-based jet fuel it replaces over the lifecycle of the fuel.