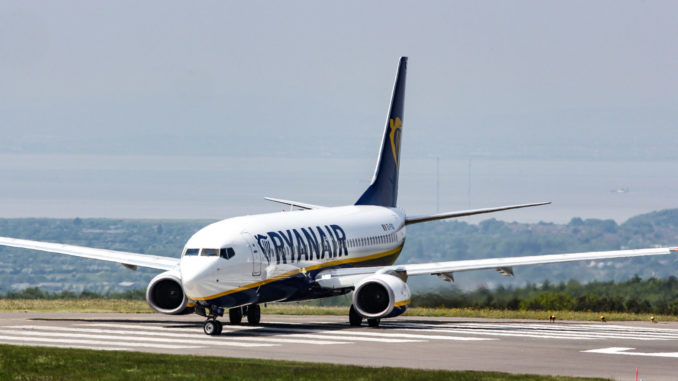 Irish budget carrier Ryanair (FR/RYR) has said that it plans to get 40% of its summer schedule flying again from the 1st July 2020, subject to intra-EU travel restrictions being lifted.
The move will see Ryanair restore flights to 90% of its pre-coronavirus (COVID-19) route network, albeit with reduced frequencies.
Ryanair is currently operating just 30 flights per day, mainly from Dublin to UK airports but from the 1st July aims to operate around 1,000 flights per day.
Keeping Passengers Safe
Ryanair has said that it will not reduce the sales of seats onboard their aircraft and instead will focus on other measures including all , Ryanair cabin crew wearing face masks and a limited inflight service will be offered of pre-packaged snacks and drinks. Onboard transactions will also be cashless.
Passengers will not be allowed to queue for toilets and passengers will have to request access to the onboard facilities. The airline will also be encouraging passengers to regularly hand wash and use hand sanitizers in airport terminals.
According to the airline, its entire fleet of Boeing 737-800 aircraft are fitted with HEPA filters similar to those used in hospital air filtration systems.
Keep Europe Flying & Healthy
To help promote their message of keeping Europe flying and healthy Ryanair has produced a video showing how what it will be doing to protect passengers and what can help stop the spread of Coronavirus (COVID-19) onboard.
Ryanair's CEO Eddie Wilson said: "It is important for our customers and our people that we return to some normal schedules from 1 July onwards. Governments around Europe have implemented a 4-month lockdown to limit the spread of the Covid-19 virus. After 4 months, it is time to get Europe flying again so we can reunite friends and families, allow people to return to work, and restart Europe's tourism industry, which provides so many millions of jobs.
"Ryanair will work closely with public health authorities to ensure that these flights comply, where possible, with effective measures to limit the spread of Covid-19. As already shown in Asia, temperature checks and face masks/coverings are the most effective way to achieve this on short haul (1 hour) within Europe's single market.
"Now that Europe's States are allowing some gradual return to normal life, we expect this will evolve over the coming weeks and months. With more than 6 weeks to go to 1st July, Ryanair believes this is the most practical date to resume normal flight schedules, so that we can allow friends and families to reunite, commuters to go back to work and allow those tourism-based economies such as Spain, Portugal, Italy, Greece, France and others, to recover what is left of this year's tourism season."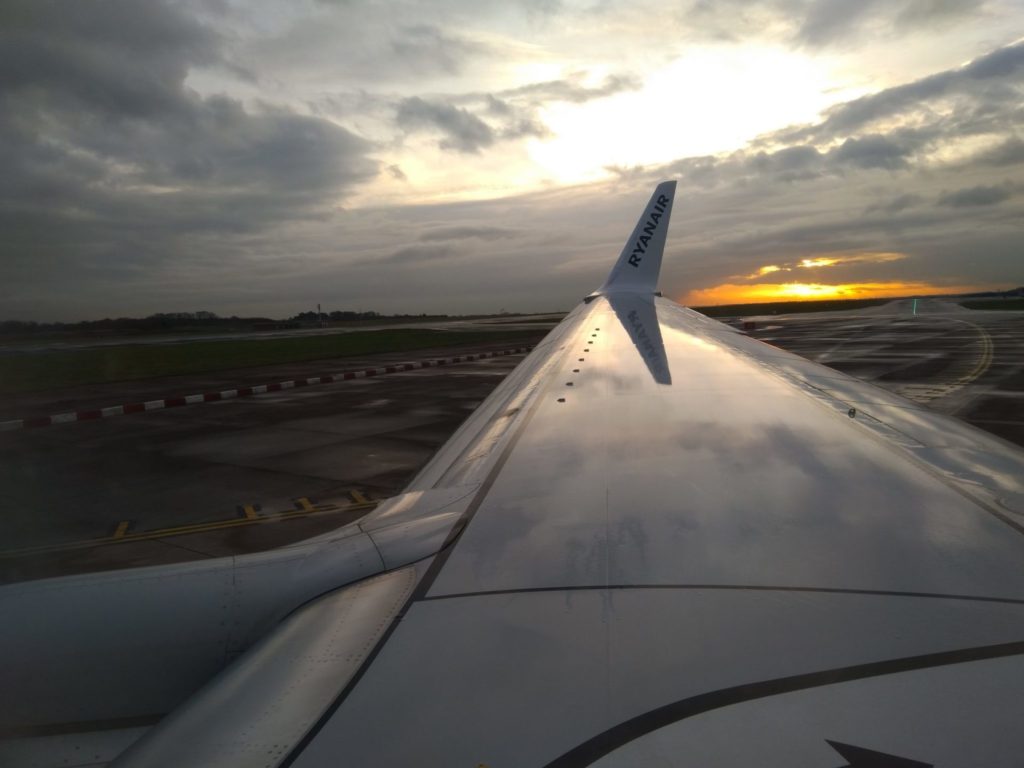 Passenger Information
Ryanair passengers will also be required to provide details about their travel on a form giving details of their visit such as reason, length of stay and details of where they will be staying during their visit.
This information will be provided to the respective EU Governments in order to help them monitor quarantine or self-isolation measures if they are in place in that country.