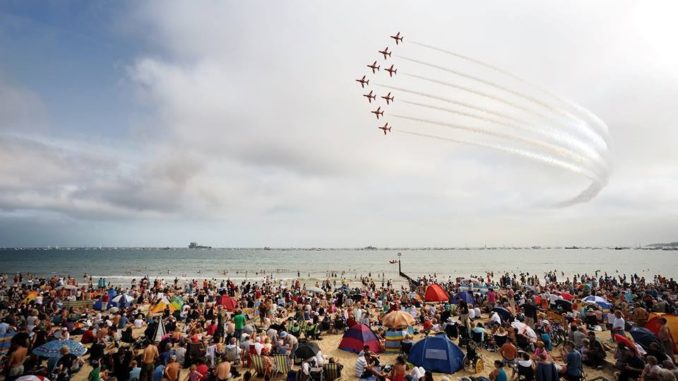 The organisers of the Bournemouth Air Festival have confirmed that this years show has been cancelled as a result of the ongoing Coronavirus Pandemic.
The UK's largest air festival usually attracts thousands of visitors every year Bournemouth's beaches to watch displays from aircraft of all types including the Red Arrows. It also provides a big economic boost to the tourism reliant area.
It was due to take place on the weekend of the 20th/21st August but has now been postponed until 5th September 2021.
Councillor Vikki Slade, Leader of BCP Council, said: "We have carefully considered the government guidance and with the partial lockdown currently still in place and the clear indication that easing of restrictions will rightly be taken in a measured way, it will no longer be possible that events planned to take place this summer in public outdoor open space can go ahead.
"Cancelling major events is a decision we don't take lightly. The most important consideration is the health of our residents, and the safety of everyone involved including visitors, festival-goers, exhibitors, traders, staff, contractors, and the many more who contribute and play a part in delivering the festival.
"Our NHS and emergency services have coped incredibly well during the Covid-19 pandemic and we would not want to risk this changing, or to try to manage events whilst adhering to government measures and advice including on social distancing."