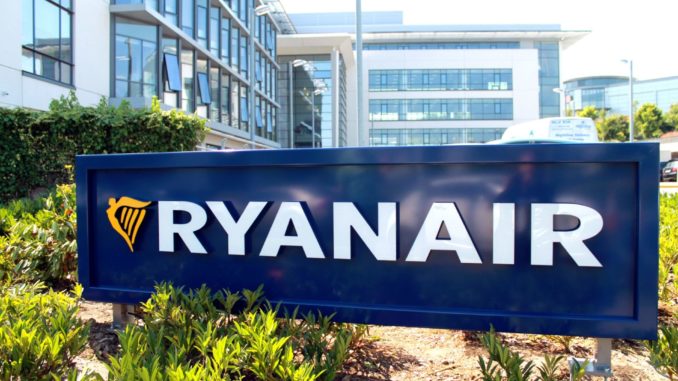 The boss of Irish budget airline Ryanair (FR/RYR) has come under fire from a pilots union after referring to his crews as "a bunch of layabouts" after a summer of strikes has left the airline facing legal action over compensation claims.
Ryanair CEO Michael O'Leary made the comments in phone call to the Times Newspaper. During the call Mr O'Leary also took aim at the Civil Aviation Authority (CAA) who have begun legal action against Ryanair. O'Leary said: "There's an enormous can of worms being opened up here by a bunch of lazy regulators at the CAA".
He added "If you have to pay compensation every time someone goes on strike, you remove management's ability to face down the unions. They know you have to roll over.
"It'd be the only industry where a bunch of layabouts can go on strike and run up a big compensation bill."
Responding to the comments, Brian Strutton, BALPA General Secretary said: "Ryanair's true colours seem to be showing through once again as O'Leary talks about "facing down the unions" and insults his staff as "a bunch of layabouts". 
"I don't know if he's goading the unions into more strikes or if he just can't control what he says, but he's fuelling the industrial unrest in Ryanair every time he speaks about it."
Ryanair has refused compensation for flights cancelled as a result of strikes by its Pilots and Cabin Crew this summer claiming exceptional circumstances.
The CAA disputes that claim and is taking legal action against the airline to force it to pay passengers who lost out due to industrial action by its staff.
Outspoken CEO Michael O'Leary is no stranger to controversy, some of his most famous quotes include:
If drink sales are falling off, we get the pilots to engineer a bit of turbulence. That usually spikes sales.
You're not getting a refund so f&*k off. We don't want to hear your sob stories. What part of 'no refund' don't you understand?
Nobody wants to sit beside a really fat bastard on board. We have been frankly astonished at the number of customers who not only want to tax fat people but torture them.
Anyone who thinks Ryanair flights are some sort of bastion of sanctity where you can contemplate your navel is wrong. We already bombard you with as many in-flight announcements and trolleys as we can. Anyone who looks like sleeping, we wake them up to sell them things.