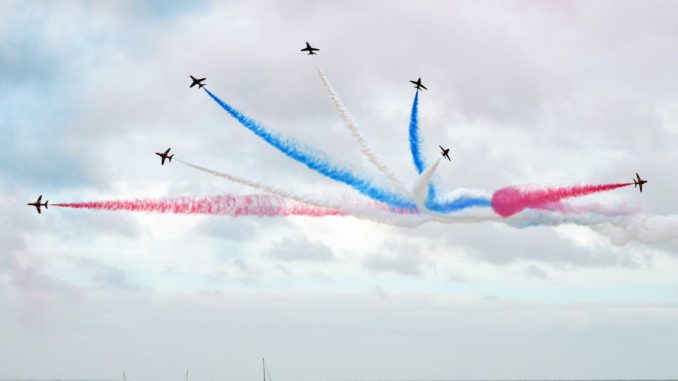 The Red Arrows and the RAF Typhoon display team are the latest aircraft to have been confirmed for the 2017 Wales National Airshow.
The event which now takes place annually in Swansea Bay has become a hugely popular attraction with over 20,000 visitors over the course of the weekend in 2016.
The Royal Air Force (RAF) Red Arrows are regarding as one of the world's premier aerobatic teams. Flying their iconic red Bae Hawk aircraft and trailing red white and blue smoke through the sky not on thrills the onlooker but shows off the very best of British.
Also visiting will be the hugely popular Eurofighter Typhoon. The Typhoon is the RAF's frontline attack and intercept fighter aircraft. It's capable of Mach 2 and altitudes exceeding 60,000ft and is sure to wow the crowd once again as it fills Swansea Bay with noise from its two afterburning EJ200 turbofans.
Frances Jenkins, Swansea Council's Strategic Manager for Culture, Tourism, Marketing and Events, said: "We're delighted to announce that yet another world class display team has confirmed they'll be taking part in this summer's Airshow, ensuring that we meet our objective of delivering an event that continues to meet people's expectations, year on year."
The Wales National Airshow 2017 takes place on Saturday the 1st and Sunday the 2nd of July 2017 and is a free event.